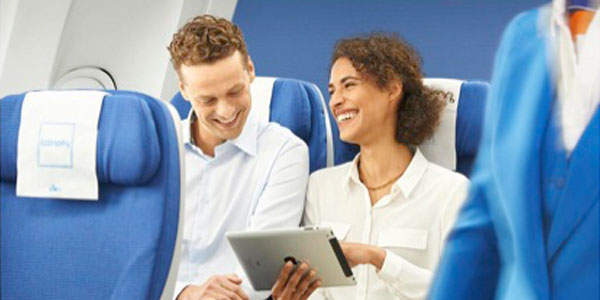 To help ensure passengers are satisfied with their travel experience, KLM is launching a new app that can be used to rate the in-flight service. The app has already been trialled on flights to and from Toronto over the last two months, and will now be rolled out as a permanent feature on more routes.
The carrier says the decision to introduce the app was taken in reponse to the "many positive reactions it has received through social media from passengers who wanted to show their immediate appreciation for the service they received onboard".
Passengers will, however, also be able to make it known if they did not enjoy any aspect of their experience. The trial version of the app asked users the question "How was your flight?" which could then be rated on a five-point scale, but KLM is currently working with the Works Council System to establish how it can be further developed ahead of permanent implementation.
This new app is the latest of many innovative efforts made by KLM to improve the passenger experience. Last December the airline launched the 'Wannagives' surprise gifting service.