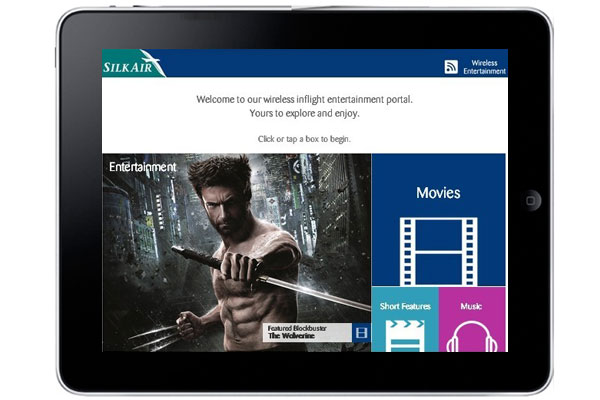 Singaporean carrier SilkAir has launched SilkAir Studio – a wireless in-flight entertainment (IFE) system that allows passengers to stream movies and music on their laptops, smartphones and tablets.
The permanent roll-out of the service follows a successful trial that was undertaken by the airline alongside Panasonic Avionics earlier this year.
All passengers carrying a personal electronic device (PED) can access the IFE content, which can be streamed for free, while Business Class passengers will be offered tablets to watch the movies on.
Leslie Thng, Chief Executive of SilkAir, which is the regional wing of Singapore Airlines, said: "Following the introduction of our new Boeing fleet in February, we are excited to introduce this new wireless in-flight entertainment system, SilkAir Studio, to our customers.
"It is a service that will give passengers an innovative new way to enjoy entertainment content in the air, using personal devices of their choice to enjoy the latest and greatest programming from our SilkAir library."