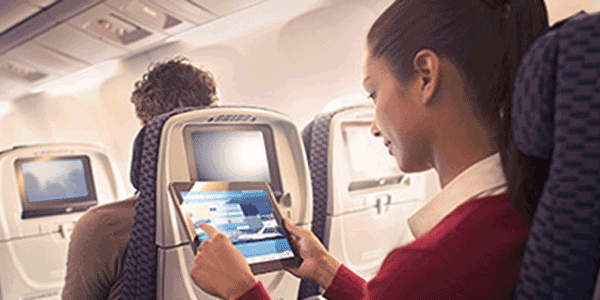 United Airlines has launched an updated version of its app for iOS devices, which allows passengers to stream movies and television programmes using their iPhones, iPads and laptops.
Passengers can access more than 150 movies and nearly 200 television shows, which can be streamed by connecting to the carrier's in-flight Wi-Fi service. Even better news for passengers is that they can connect to the Wi-Fi and access the content for free.
The IFE streaming service will be offered on United's A319s, A320s and B747-400s, as well as select B777-200s.
United's passengers can check if their flight will offer the new IFE streaming service before they travel, by visiting the 'Inflight Amenities' tab on the app. An Android version of the new app with IFE streaming is likely to be rolled out later in 2014.