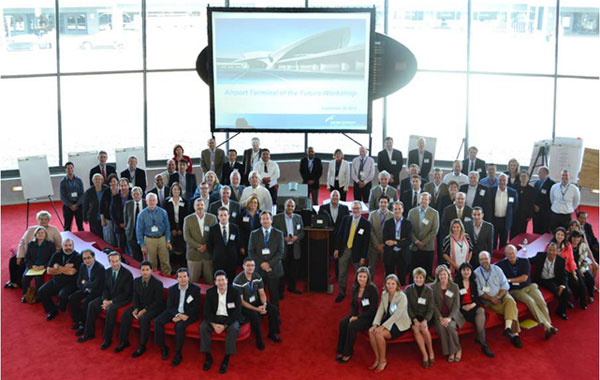 Future Travel Experience Global 2014, which will be held in Las Vegas from 24-26 September 2014, will host the Airport Terminal of the Future members workshop – a discussion forum exploring the most important issues that will drive the evolution of future terminal planning and design.
The mission of Airport Terminal of the Future is to investigate the future trends, design concepts and technological advancements that will change the way airport terminals will be designed and used by the next generation of travellers. It aims to improve the industry through a collegial discussion between leading professionals from around the world who offer a diverse range of perspectives, including airports, airlines, consulting firms, the supply chain and academia.
FTE Global 2014 will also include the FTE 'On the Ground' conference, an extensive exhibition, the 4th FTE Awards ceremony, interactive forums and an exciting social programme.
» More information on FTE Global 2014