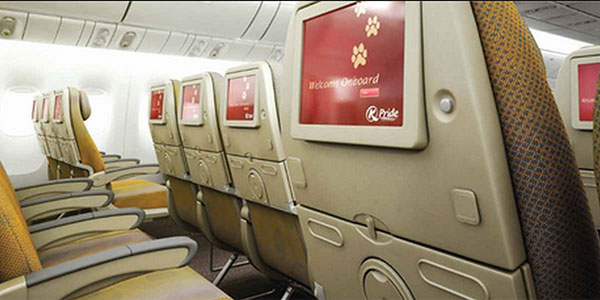 Kenya Airways has announced the launch of the KQ TV in-flight entertainment (IFE) product, which will provide passengers with access to live news and sports channels onboard.
The launch of the new service follows the announcement by the airline that it will focus a major rebrand and cabin revamp around its recently acquired Boeing 777-300s and Boeing 787s.
Dr Titus Naikuni, Kenya Airways Group Managing Director and CEO, said: "With the ongoing introduction of a new and modern fleet of aircraft, we aim to complement the experience with an in-flight entertainment service that will give our passengers an innovative new way to enjoy live entertainment content while onboard."
Kenya Airways is currently on the second phase of its major fleet expansion and modernisation, which includes a focus on improving the passenger experience, and the airline plans to take delivery of five more 777-300ERs and B787s later in 2014.