Last week, low-cost carrier Norwegian started long-haul operations from London Gatwick with the launch of three new routes to the US – Los Angeles, New York JFK and Fort Lauderdale – all operated using the Dreamliner. FTE's Ross Falconer attended Friday's launch of New York JFK services and travelled on the first flight, on which he took the opportunity to speak with Norwegian CEO Bjørn Kjos.
Norwegian – London Gatwick's fourth biggest airline – has an established reputation for innovation and a firm focus on the end-to-end passenger experience. FTE's own Norwegian experience began at check-in, where Falconer availed himself of the self-service options on offer – having already checked-in online, he headed straight for the self bag drop facility, which was negotiated with ease in a matter of seconds.
Dreamliner elevates passenger experience to 'a new level'
Of course, it was on boarding the aircraft that the Dreamliner's impact on the Norwegian long-haul experience shone through. The airline is clearly proud of this – a video before take-off lists the myriad Dreamliner innovations. Speaking to FTE onboard the aircraft before the New York JFK launch flight, Bjørn Kjos, Norwegian CEO, asserted that the aircraft interior is on "a new level".
Enhancements include soft LED ambient lighting and large dimmable windows – Kjos highlighted the fact that these are about 30% bigger than on comparable sized aircraft, and the difference is certainly noticeable. The ambient lighting is designed to reduce jet lag.
Android-based IFE but no onboard Wi-Fi…yet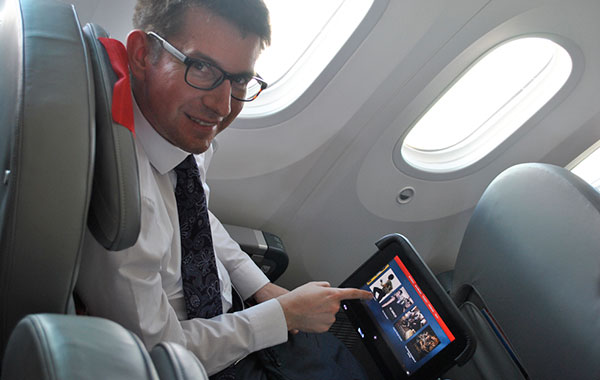 One key element of the in-flight experience missing on the Dreamliner is onboard Wi-Fi. Enhancing its in the air experience, Norwegian introduced Wi-Fi on its short-haul services last year, with notable success. Kjos explained, however, that plans are in place to add the service on its long-haul routes in the future. "Wi-Fi has not yet been certified…but when it is, we will definitely look to implement Wi-Fi on our Dreamliner services," he commented.
The embedded Panasonic, Android-powered IFE system on the Dreamliner allows passengers to watch on-demand movies and TV shows. Travellers can also use the system to order, and pay for, items including headsets, amenity kits, and travel blankets, as well as the in-flight snack bar and duty free.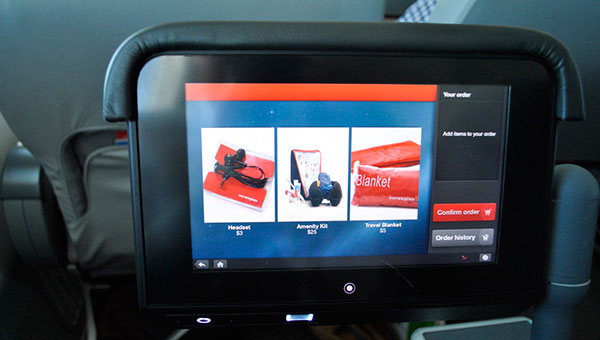 Kjos enthused about the "absolutely top notch" IFE system, and explained that Norwegian is the launch customer for the new Panasonic system. "In the Premium cabin you can twist the screen, turn it around and look at it from different angles – it is quite spectacular," he said. "And you can watch whatever movie you like at any time."
Looking ahead to when Wi-Fi is certified on Norwegian's Dreamliner, Kjos added that the airline will consider the possibilities of a wireless IFE system, allowing passengers to use their own tablets to watch movies.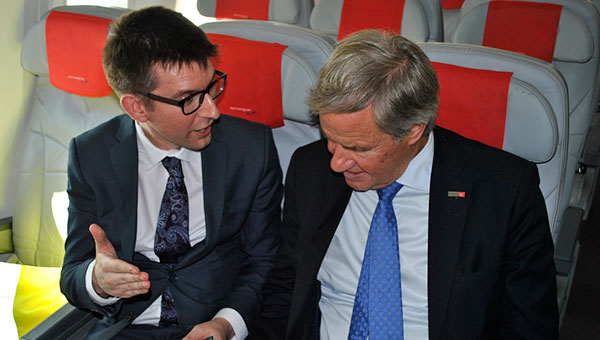 The incremental steps that Norwegian is taking to improve the passenger experience, both on the ground and in the air, are delivering tangible results, and are testament to Kjos' progressive approach.
"We're gradually improving, but we recognise that we can always be better," he stated. "I think we have the opportunity to revolutionise the long-haul travel experience for passengers with the Dreamliner, and we fully intend to seize it."
Norwegian to present short- and long-haul passenger experience visions at FTE Global 2014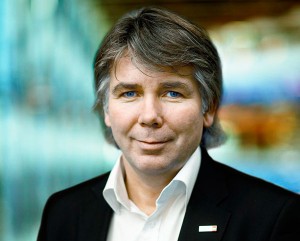 At FTE Global 2014, which will take place in Las Vegas from 24-26 September at the Mandalay Bay Resort in Las Vegas, Norwegian's Bjørn Erik Barman-Jenssen, Senior Vice President Ground Operations, In-flight Services & Cargo, will share further insight into how the carrier plans to revolutionise the end-to-end passenger experience.
In a keynote address to all FTE Global conference delegates, he will deliver a presentation entitled: 'Views from the world's first LCC to operate both short-haul and transatlantic long-haul on how airlines can take ownership of, and redefine, the end-to-end passenger experience'.
The event theme for FTE Global 2014 is 'Redefining the end-to-end passenger experience' and the event is expected to attract more than 550 senior industry figures from airlines, airports, handlers, destination partners, government agencies and industry providers, who will come together to reveal their latest passenger-focused plans and outline their visions for the future of travel.
» More information on FTE Global 2014