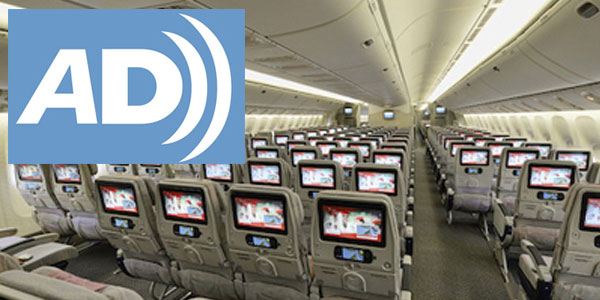 Emirates has become the first airline to offer Audio Description soundtracks for movies on its in-flight entertainment system, making the content more accessible to visually impaired travellers.
A total of 16 Walt Disney Studios Motion Pictures movies on the ice Digital Widescreen IFE system offer Audio Description, which is a recorded narration explaining the scene during gaps in dialogue. The new service complements the Closed Captions technology that was introduced back in 2007 for passengers who are hard of hearing.
Patrick Brannelly, Emirates' Vice President Corporate Communications Product, Publishing, Digital & Events, commented: "Our focus is not just the depth and diversity of our onboard entertainment, but also relevance. Making entertainment accessible to our diverse customers is very important to us.
"It was our motivation to introduce movies that can be enjoyed by customers with visual difficulties. Our greatest satisfaction comes from delivering an exceptional customer experience, which we hope our constant innovation fulfils."
Brannelly also explained that Emirates hopes to add Audio Description to more content in the future, so passengers with visual impairments can enjoy as wide a selection of movies in-flight as possible.