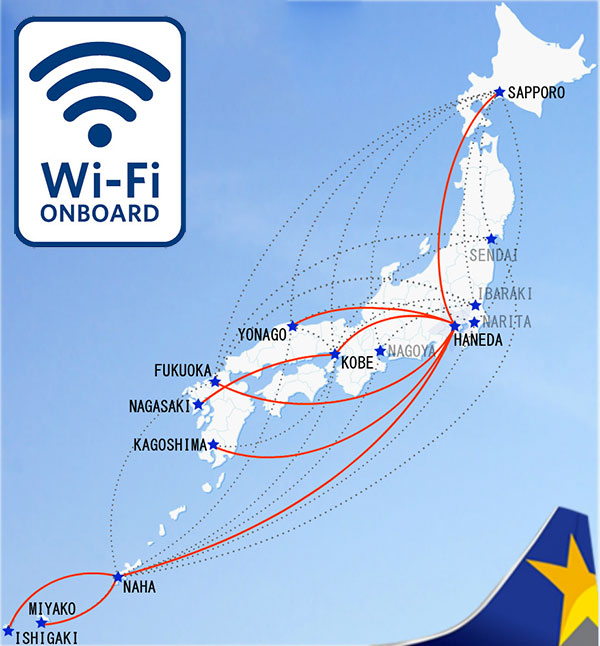 Japanese carrier Skymark Airlines will offer passengers onboard its A330s free Wi-Fi, having signed an agreement with Panasonic Avionics Corporation for its eXConnect service.
Shinichi Nishikubo, President and Chief Executive Officer of Skymark Airlines said: "Our customers love in-flight Wi-Fi, and today we are taking a strategic step forward to ensure that our passengers can be both entertained and productive everywhere our aircraft fly. We look forward to launching this extremely exciting service with our partners at Panasonic Avionics."
Having stated that Panasonic is "honoured" to partner with Skymark Airlines, Panasonic Avionics' President and CEO, Paul Margis, explained: "We continue to see rising demand for connectivity from airlines across the globe because today's travellers expect to be perpetually connected, even when they fly."
Skymark's investment in improving the passenger experience does, however, come amid a backdrop of uncertainty for the budget airline, which has recently cancelled an order for six Airbus A380s and is expected to soon halt certain unprofitable routes.