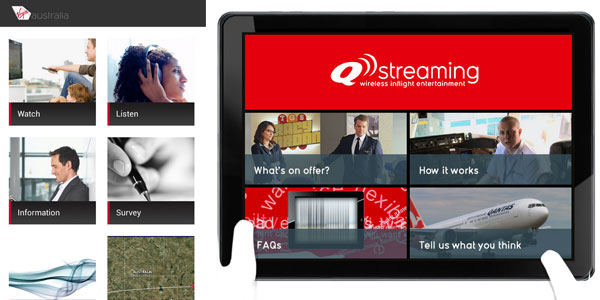 Australian carriers Qantas, Virgin Australia and Jetstar have all relaxed their rules on the use of personal electronic devices (PEDs) in-flight following a change in policy by the country's Civil Aviation Safety Authority.
The development means passengers can use their PEDs from gate-to-gate, whereas previously they had to switch them off during taxiing, take-off and landing. Flights to or from New Zealand, the Cook Islands, Samoa, Tonga, Vanuatu and Fiji are excluded, however, as approval is still needed from the Civil Aviation Authority of New Zealand.
Passengers who make use of the wireless in-flight entertainment options from Virgin Australia and Qantas will particularly benefit, as they will now be able to watch content on their own devices without any interruptions.
Qantas Domestic CEO Lyell Strambi said the carrier is "delighted" to give passengers the "freedom and flexibility to use their personal electronic devices from the moment they board the plane until they disembark".
Virgin Australia's Mark Hassell, Chief Customer Officer, commented: "We know that a significant proportion of our customers travel with at least one smartphone or tablet, which demonstrates how valuable gate-to-gate access is to their overall travel experience."
The relaxing of rules by Australia's Civil Aviation Safety Authority follows similar moves by the US Federal Aviation Administration (FAA) and the European Aviation Safety Agency (EASA) in late 2013.