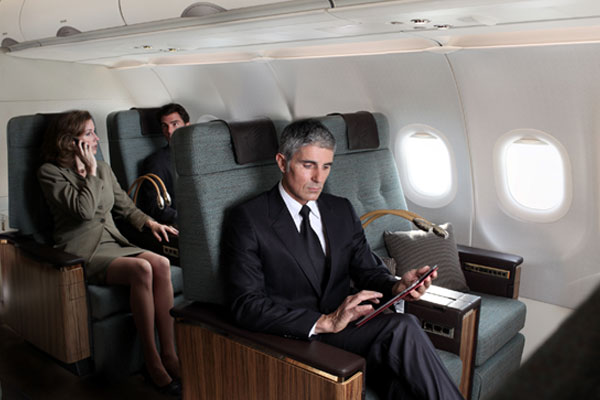 The European Aviation Safety Agency (EASA) has announced that it will publish guidance on the use of personal electronic devices (PEDs) in-flight by the end of November, paving the way for European airlines to allow passengers to use smartphones and tablets from gate-to-gate.
At present, EASA guidance does not allow for PEDs to be used during taxiing, take-off and landing. The announcement follows the recent lifting of restrictions by the Federal Aviation Administration (FAA) in the United States.
Patrick Ky, Executive Director at EASA, said: "This is a major step in the process of expanding the freedom to use personal electronic devices onboard aircraft without compromise in safety."
Once the guidance has been officially issued, European airlines will have to undertake their own assessment before allowing passengers to use their devices in 'flight mode' during all phases of the flight.
EASA has also said it is exploring the possibility of certifying the use of mobile phones to make calls onboard.