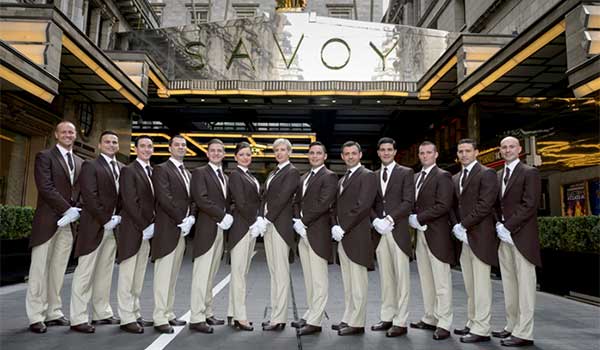 Etihad Airways has put an elite team of cabin crew through a specially tailored training course with The Savoy Hotel in London, as part of their preparations to become the first 'flying butlers' in commercial aviation.
The team of 13 men and women have undertaken three weeks of training, with the high-end hotel's Head Butler, Sean Davoren, providing a series of master classes. Once fully trained, the flight attendants will work in 'The Residence by Etihad', a three-room onboard premium cabin that will be included on the carrier's new A380, which will initially deployed between Abu Dhabi and London.
In addition to their training with The Savoy Hotel, the crew have also been given special training at the London School of Hospitality and Tourism at the University of West London.
Aubrey Tiedt, Etihad Airways' Vice President Guest Services, said: "I am extremely proud of the team's achievements and they all qualified with flying colours to become the world's first ever butlers in the sky. They are really enthusiastic and cannot wait to board the A380 aircraft and put into practice all that they have learned.
"Etihad Airways aims to be the best in everything we set out to do and the flying butlers will provide a level of service that no traveller has ever experienced in commercial aviation."
The Savoy's Sean Davoren added: "The Etihad Airways trainees have been an absolute joy to work with and they all now possess the skills required to provide the highest standard of hospitality for the airline's premium guests, by blending the discretion of a traditional English butler with the efficiency of a 21st century personal assistant."