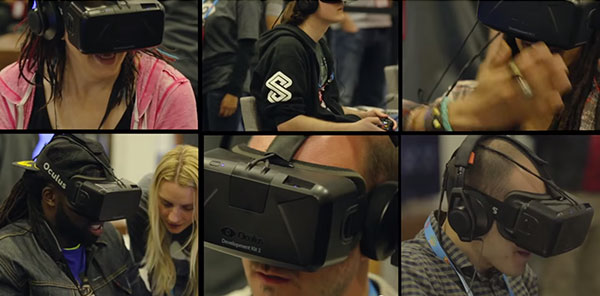 When FTE heard about South African Tourism's plans to use Oculus Rift, a virtual reality headset, to help sell South Africa as a tourist destination, we couldn't help but think that an opportunity exists for airlines and tourism authorities to partner to use this burgeoning technology to help improve the passenger experience.
South African Tourism's use of the technology will extend to allowing potential holidaymakers to experience the country before they make a booking. For example, via the headset they can abseil down Table Mountain in Cape Town, or stroll through the Neighbourgoods Market in Johannesburg. The thinking behind it is that once a potential tourist sees what South Africa has to offer, they will want to see more, not just virtually, but in reality.
This got us thinking. Imagine South African Airways partnered with the tourism authority. When we recently spoke to Julian Beltrán, CEO of Droiders, he told us that wearable technology could be used for in-flight entertainment (IFE) in the future. He stated that Google Glass-type products with their small screens are not well suited to IFE, but devices like Oculus Rift could be.
So, imagine you're flying from London to Johannesburg. You're on the plane for almost 12 hours – time that could be spent planning your holiday. Instead of just reading a book about the various tourist attractions, or watching a generic video about what the city has to offer, you could actually experience some of the highlights. The airline provides you with an Oculus Rift headset (for a small fee, perhaps) pre-loaded with the top 10 things to do at your destination. For the passenger it is a new form of IFE and an exciting, informative and useful tool to help plan your vacation. For the airline it is a new ancillary revenue source and a sure-fire way to enhance your reputation through word of mouth and social media. For the tourism authority and its partners on the ground, it is another way to advertise everything that it has to offer.
It could even go a step further. The latest IFE systems are capable of processing transactions, so imagine you like what you see on the Oculus Rift headset. The airline could allow passengers to then purchase tickets for these attractions via the IFE system, meaning the passenger doesn't have to queue once they arrive, while adding another source of ancillary revenue for the airline.
This wearable technology-based experience wouldn't have to be limited to the airline and the local tourism authority. On the return flight passengers could be offered a headset pre-loaded with experiences from a variety of the destinations it serves – the idea being to encourage the traveller to consider where they would like to go next, and highlighting the fact that they can get there with this airline.
Granted, airlines may well see an element of risk in investing in a project that has not been tested elsewhere, but it is often the first-movers that are rewarded and recognised as being the most inventive and passenger-friendly in the industry.