One year after closing its merger with US Airways, American Airlines is looking ahead to 2015 and beyond with more than $2 billion in investments to give its customers a world-class travel experience.
These capital investments include fully lie-flat seats, international Wi-Fi, and more in-flight entertainment options.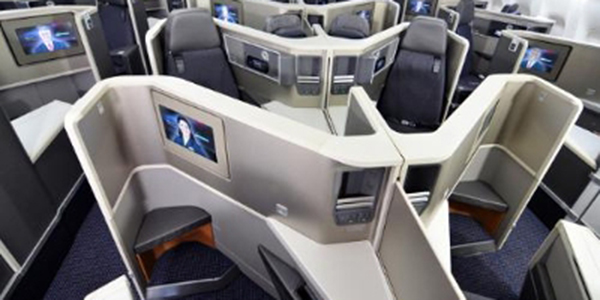 "Now that we have the network to compete globally, we're going to deliver a product that's better than our competitors," Doug Parker, American Airlines Chairman and CEO, commented. "Refreshed cabins and clubs, modernised ticket counters, improved technology and new aircraft are further examples of how American is 'going for great' – providing our outstanding team members the tools they need to deliver a great experience for our customers."
American Airlines is upgrading the customer experience on several aircraft types, meeting customers' desire for recharging capabilities, comfort, and more modern features. It is delivering this with a new cabin environment onboard certain 757s and 767-300s, and a complete nose-to-tail overhaul on more than 90 A319s and all 777-200s. The investments mean that every First Class and Business Class seat on nearly every American Airlines widebody jet will feature fully lie-flat and direct aisle access seats.
Meanwhile, investments in expanding in-flight entertainment and connectivity mean new 737s, nearly all new A321s, and retrofitted A319s, will have power ports in every row. All new widebody deliveries, including 777-300ERs and 787s, come with power at every seat, allowing customers to charge their laptops and personal electronic devices from gate to gate. American Airlines is also adding satellite-based internet access on all 777s and A330s, as well as all of the retrofitted 767-300s and 757s, and all 787s, providing connectivity for international flights.