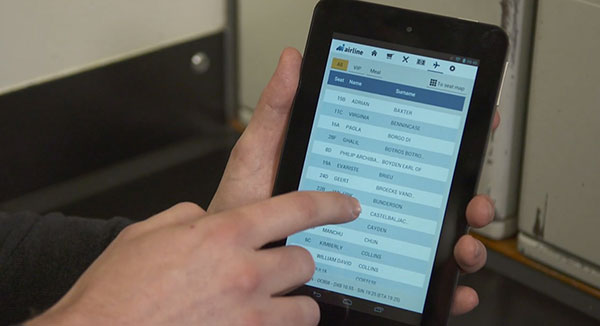 Dutch low-cost carrier Transavia will introduce the tablet-based Connected Crew solution and install an AirFi Box on all aircraft to empower its crew and support their onboard activities.
The solutions, which have been developed by MI Airline, provide crew with a mobile point of sale device, offer them more detailed passenger insight and help to optimise crew productivity as all of the relevant manuals and forms are stored on the tablet.
The Connected Crew service also allows passengers to use their personal devices to interact with cabin crew during the flight. For instance, they can order food and beverages using their smartphone or tablet.
Transavia will introduce the Connected Crew solution and the AirFi Box in April, and the carrier also has the option of utilising in-flight entertainment options at a later date.
As Job Heimerikx, CEO of MI Airline explained to FTE when we announced the launch of the product last year, by using of an offline network, AirFi can provide passengers with access to magazines, newspapers, games, destination guides and a passenger-to-passenger chat function via their own smartphone or tablet.