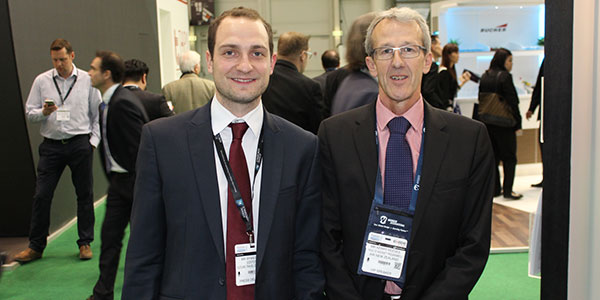 Air New Zealand's reputation as a customer experience leader is well deserved, but one thing still missing from the carrier's enviable repertoire of products is onboard Wi-Fi, although the blame for this can't be pinned on the airline itself.
Back in 2011, Air New Zealand did dip a toe into the connectivity market and trialled a service on some domestic routes, but nothing permanent came from it and there have been no more trials since. At present, the options are limited as satellite coverage is inadequate in the Oceania region, but speaking to FTE, Kerry Reeves, Head of Aircraft Programmes at Air New Zealand, explained that even when the region is covered, an investment in onboard connectivity will only be made if the service can live up to customers' increasing expectations.
"For us, there has been a constant watch on the technology and capability for the last four or five years, and we're continually reviewing this and looking at what our customer needs are, and what the technology can offer. The challenging part is being able to economically offer a service that would be considered an acceptable customer experience," he said.
"Nowadays, as we walk around the streets of each city, we expect Wi-Fi to be everywhere and for it to be free, and it's the same in the travel experience as well. That will eventually come, but the technology isn't able to consistently achieve that at this point in time."
A solution is hardly on the horizon. Inmarsat has been vocal in promoting the "worldwide coverage" that will be brought about by the launch of the Global Xpress network, but a failed Proton launch last week has delayed the project further – the project's third delay to date because of such a failure.
Other ongoing projects in this space, such as the forthcoming launch of ViaSat-2, won't benefit the Oceania region and although ViaSat says it has "strategy for the region that involves its Flexible Broadband System and Best Available Network coverage using our Ku/Ka dual-band antenna", any benefits for the likes of Air New Zealand appear far from immediate.
'Don't deliver Wi-Fi that doesn't meet passengers' expectations'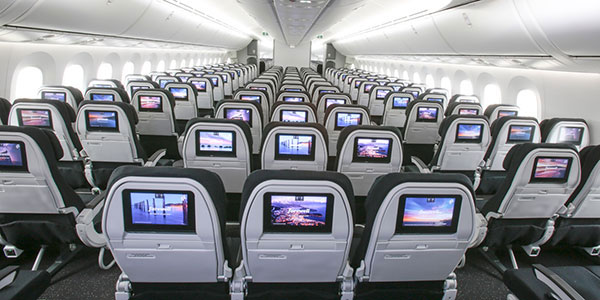 Regardless of the timeline, Reeves stressed the fact that Air New Zealand will only invest in a proven solution. "You have to put it into context of what people expect. Basically, don't deliver something that doesn't meet their expectations, and unfortunately their expectations are continuing to increase. We do want to do it properly, but we don't go into these things and spend a lot of money without the benefits being real."
Although demand for in-flight connectivity is at an all-time high, Reeves is clearly not panicked by Air New Zealand's current inability to offer it. In fact, he said there are other more important things to focus on. "The current trends show that passengers demand products that meet their expectations but also are within their level of affordability, as it relates to the hardware and software that they interact with on the aircraft," he said.
"But the most important touch-point is still the personal interaction, being treated with respect and being treated with genuine service and being noticed. Those things, in many ways, are more important than the product itself."
Although Air New Zealand's customers will not be able to connect to Wi-Fi at 30,000 feet any time soon, every effort is being made to ensure that their onboard experience is still memorable for all the right reasons.