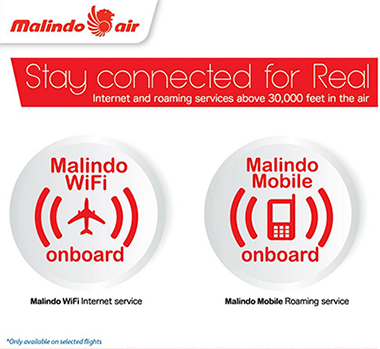 Malaysian carrier Malindo Air has launched its onboard Wi-Fi product, which is being rolled out across its fleet of Boeing 737-900ER aircraft.
The low-cost carrier's 'Malindo Wi-Fi' service is powered by Panasonic Avionics' eXConnect service and the new in-flight phone service, which allows passengers to use their voice, data, SMS and browsing services, is powered by eXPhone, which is delivered by Panasonic Avionics in cooperation with AeroMobile.
Chandran Rama Muthy, CEO of Malindo Air, said: "We have been looking forward to introducing these services to the public and now with Panasonic and AeroMobile, we are able to offer high quality Wi-Fi and mobile phone services that keep passengers connected with their families, friends, co-workers and their social networks just like they would on the ground.
"These new services, which will leverage on Panasonic and Aeromobile's latest technology in inflight connectivity, are proof of our airline's commitment to enhancing current products and services in line with expansion plans in Asia."