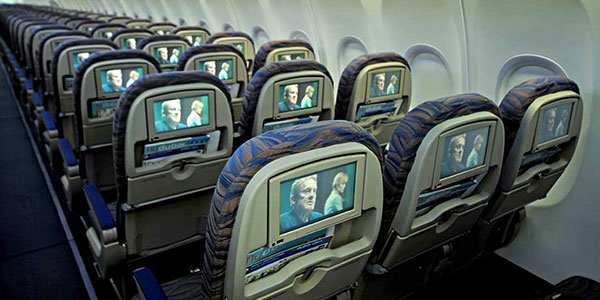 Low-cost carrier flydubai has signed a deal with Global Eagle Entertainment (GEE) that will see its current and future fleet of Next Generation 737-800s equipped with GEE's Airconnect satellite connectivity system. The deployment includes a bundled solution of in-flight connectivity, in-seat in-flight entertainment (IFE) and a provision for operations data, all provided by GEE.
The development means that as well as allowing passengers to access onboard Wi-Fi, it will be possible for media content on the IFE system to be updated via the Airconnect connectivity system, and passengers will be able to stream stored content on their own electronic devices. GEE says it will also support the sale of advertising and sponsorships to help drive ancillary revenues, and will manage billing and payment processing on behalf of the carrier.
Dave Davis, CEO of GEE, commented: "This is a ground-breaking opportunity for both companies and will provide flydubai with the industry's broadest and most integrated in-flight entertainment and connectivity solution. GEE is excited to partner with one of the world's most innovative airlines."
Ghaith Al Ghaith, Chief Executive Officer, flydubai, added: "GEE's solution, which we are deploying across our fleet, will bring a new level of connectivity to our passengers. With an integrated in-flight entertainment, connectivity and digital media system, we are able to provide the highest standards and latest innovations of in-flight services to our passengers and enhance their onboard experience."
Flydubai has also confirmed that it will continue to use the seatback Fiber-To-The-Screen (FTTS) IFE system on its new 737-800s. Flydubai was the launch customer for FTTS back in 2010 and Lumexis will be showcasing the solution at FTE Asia EXPO in Singapore from 17-19 November.
Daniel Kerrison, flydubai's Vice President Inflight Product, commented: "Flydubai continues to invest in the latest technology to ensure that our passengers are getting the best onboard experience. Being the launch customer for the FTTS system, we were very happy with what it had to offer and we look forward to rolling out the new 4th generation of the system, which will enter service with flydubai from May 2016."