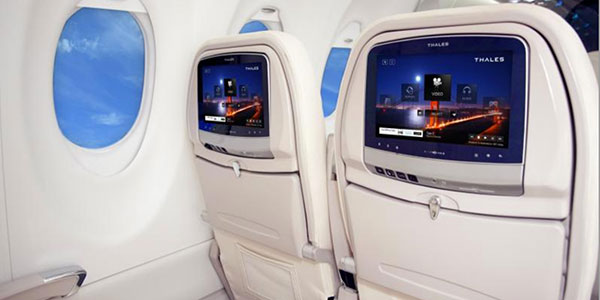 Kuwait Airways and Oman Air have opted to install Thales' AVANT in-flight entertainment (IFE) system, becoming the 18th and 19th airlines to opt for the embedded system.
The deal with Oman Air covers 16 Boeing 737s, three Airbus A330s and six B787s, with the content delivered on a bespoke interface developed specifically with the carrier.
As for Kuwait Airways, the deal covers five new A330-200s, which will be line fit with the AVANT system. As well as on-demand content, it will also include Thales' 3D maps.
Referring to the deal with Oman Air, Dominique Giannoni, Vice President and CEO of Thales InFlyt Experience, commented: "Oman air is undertaking a significant expansion of their fleet. Their choice of equipping their newest planes with the latest generation AVANT is a testament to our long lasting partnership in delivering a premier passenger experience."