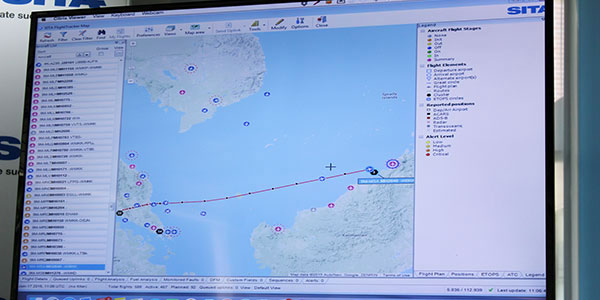 AirAsia India and Air Costa are the latest carriers to deploy SITA OnAir's AIRCOM services, which include the flight tracking service that has already been adopted by the likes of Malaysia Airlines, Singapore Airlines, Norwegian Air Shuttle and Royal Brunei Airlines.
The AIRCOM FlightTracker service enables airlines to track flights in real time throughout their entire route network by leveraging air traffic control data and the carriers' flight plans to provide precise aircraft position monitoring. Automatic alerts are generated if an aircraft goes outside pre-determined parameters.
In addition to the flight tracking service, both airlines have deployed AIRCOM Server Online and AIRCOM Datalink Services. Capt. K N Babu, CEO of Indian regional carrier Air Costa, said these new services will help to "make sure we optimise our operations" as the airline works towards fulfilling its growth potential.
AirAsia India CEO Mittu Chandilya explained "reducing human input makes the processes more streamlined and therefore more efficient. In turn, that helps us improve our performance while keeping costs down."
SITA OnAir's Director of Aircraft Services, Katrina Korzenowski, added: "Our aim is always to provide technology that helps airlines be both more efficient and safer. We are meeting with Indian airlines today, along with the Directorate General of Civil Aviation, to discuss how best our technology can continue helping them, particularly when it comes to flight tracking."