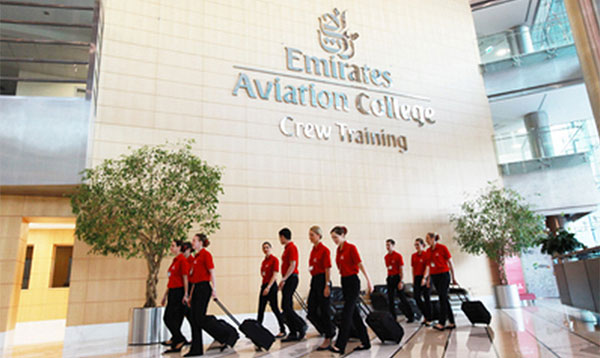 Emirates' cabin crew will soon be undertaking virtual, immersive, game-based training following a deal between the Dubai-based carrier and Cubic Global Defense, which traditionally provides realistic military training systems.
Emirates will be the first commercial airline to utilise the system, which is said to incorporate "high fidelity visuals with engaging, synthetic environment technologies". 3D classroom stations and touchscreen interaction will also be key elements of the training programme.
The aim of the game-based learning is to allow cabin crew to acquire and practice the thought processes and skills required to respond appropriately under the pressure of real-world challenges, but in a safe, virtual environment.
Bill Toti, President of Cubic Global Defense, said: "Cubic continues to expand our innovative training technologies into adjacent industries such as commercial aviation. The EK cabin crew will be educated using the latest advances in instructional design, coupled with the engagement of video game technology allowing an immersive form of on-the-job learning.
"We look forward to helping define a new industry standard in aviation training that cost-effectively focuses on safety while incorporating emerging virtual technology."