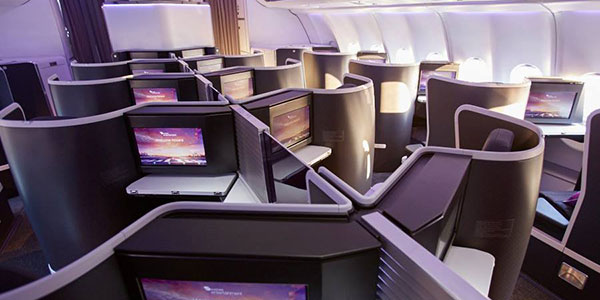 Virgin Australia's new Airbus A330 Business Class, featuring lie-flat seats with 100% direct aisle access, has been officially launched and will be available on A330-operated domestic services from October.
The reverse herringbone cabin layout, in a 1-2-1 configuration, maximises privacy and the carrier claims the seats are the longest and widest fully lie-flat beds in domestic business class anywhere in the world.
Other key features include 16-inch in-flight entertainment (IFE) monitors, a restaurant-style fine dining experience allowing passengers to choose when they dine, and a customised triple-layer seat cushion supported by a hammock sub-frame and a turndown service with memory foam mattress toppers and high-grade cotton pillows.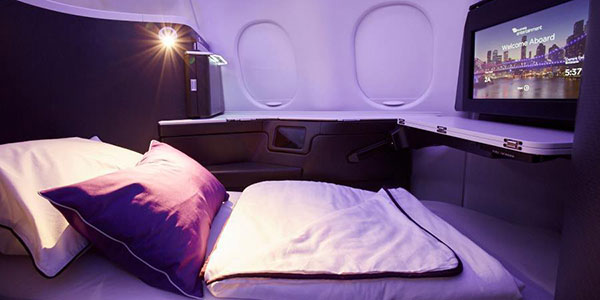 John Borghetti, CEO of Virgin Australia said of the new domestic Business Class cabin, which is called "The Business": "We believe this new product will ensure that Virgin Australia is the number one choice for premium travellers on the all-important trans-continental routes."
Qantas, which launched its own new-look A330 business class product in December 2014, will surely have something to say about that.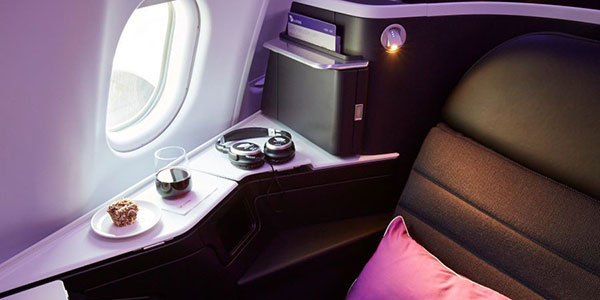 Later this year, the carrier will launch its new long-haul business class on Boing 777 services. "Virgin Australia is committed to maintaining a competitive advantage in customer experience. The new suites are a major product innovation under Virgin Vision 2017 and an important part of our strategy," Borghetti explained.
Virgin Australia has also announced a collaboration with Nespresso and becomes the first airline to offer "Nespresso by B/E Aerospace" coffee machines onboard. The purpose-built machine is designed to overcome the challenges of making high-quality coffee at altitude. The machine was tested in an altitude chamber and at high elevations similar to the cabin altitude to ensure the coffee meets the standards of what consumers have come to expect on the ground.