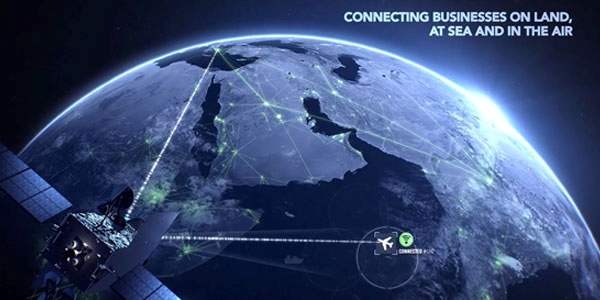 Inmarsat has successfully launched its third satellite in the Global Xpress (GX) constellation, bringing the high-speed Ka-band connectivity service a step closer for commercial airlines.
The Inmarsat Operations Team will now raise Inmarsat-5 F3 to its final orbit, deploy its solar arrays and reflectors, and undertake payload testing in the coming weeks. Following this, the satellite will be ready to join the first two GX satellites, which are already in orbit and operating successfully, to create a global, high-speed mobile broadband network.
Speaking after the launch, Rupert Pearce, CEO of Inmarsat, said: "We have been working towards this day ever since we announced plans to create the Global Xpress constellation in 2010. I am delighted that we now have three Global Xpress satellites in orbit, enabling us to provide global GX services by the end of the year. This is a significant milestone for Inmarsat; one that will offer major growth opportunities and promises to change the face of our industry."
Among the carriers that have already signed up for Global Xpress are Vietnam Airlines, Qatar Airways and Air Caraibes, while Air China has also signed up to a single aircraft trial.