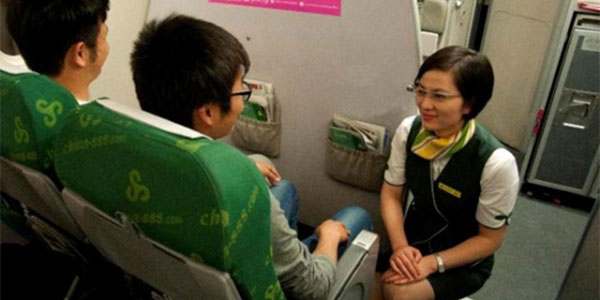 Chinese low-cost carrier Spring Airlines has partnered with GuestLogix to enable its flight attendants to accept onboard payment for ancillary items via handheld point-of-sale devices.
The solution is already being leveraged to accept payment for the purchase of duty free items, and will soon be utilised to accept payment for food and beverage purchases.
­­­
GuestLogix' Global Payment Gateway and Ancillary Insights business intelligence platform have also been adopted by Spring Airlines to help optimise its in-flight retail performance. The Global Payment Gateway and PCI-compliant handheld POS devices can accept payment via China UnionPay credit cards.
Zhang Xiao Lu, General Manager, Spring Airlines Inflight Duty-Free Company Limited, said: "Above all else, Spring Airlines values safety, affordability, innovation and convenience, and we take these principles into account when evaluating and implementing new initiatives.
"As the leading provider in its space, GuestLogix was the ideal match for Spring, given its revolutionary approach to travel retail. We are delighted to now be utilising GuestLogix' market-leading technology to improve the onboard retailing experience for our passengers as well as to elevate our retail performance."