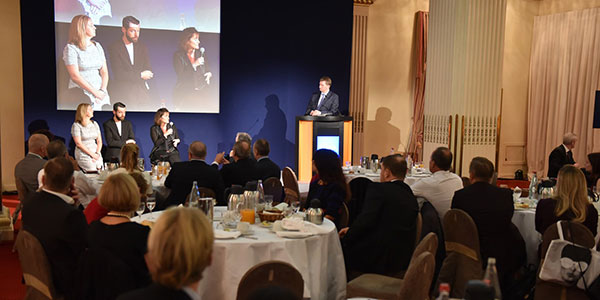 FTE recently attended the Inflight Focus Workshop at TFWA World Exhibition & Conference in Cannes to gauge how the inflight retail sector is responding to technology-enabled change, and how airlines can adapt to drive up both onboard ancillary revenues and passenger experiences.
The inflight retail market – described on the day as a "small channel with a big opportunity" – accounted for nearly US$3 billion in sales in 2014, according to Generation Research figures. It remains an important source of revenue, but one that is stable and is not keeping pace with increasing airport retail sales. Making better use of big data and new, technology-driven opportunities to provide personalised offers onboard aircraft is widely seen as a solution to this stagnation, but while many talk a good game, real-life examples of this in action are far harder to come by.
'Inflight retail is caught between two worlds'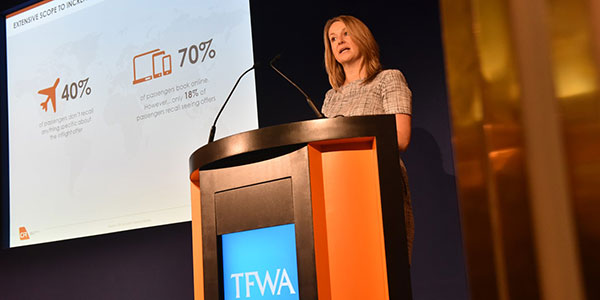 Speaking in the workshop, Alison Hughes, Research Director, Counter Intelligence Retail, provided a look at the key findings of a major new report on the inflight market, in which current passenger perceptions about the onboard offer are explored in detail.
She explained that in 2014 airports had a market share of 57.7% of global travel retail sales, while airlines had just 4.6%. "The perception of travellers is that the inflight channel is stuck in the past," Hughes said. "This is where the role of digital must come into play. The digital world means almost every traveller is connected, and we know travellers are open to connections at various touch points. For brands and retailers, optimising these touch points is key to unlocking the inflight opportunity.
"The broad assessment coming from travellers is that the retail offer is caught between two worlds – the old world and the new world," she added. The new world includes Customer Relationship Management (CRM), bespoke and personalised offers, personal electronic device (PED)-led retailing, and more convenient delivery options. The old world approach to inflight retailing, Hughes explained, is viewed by many travellers as out of date, old fashioned, homogenous, and offers nothing different from the offer they can find at the airport.
Hughes also explained that while travellers see the available products as being of a high quality, the fact that just one in 10 of the captive customers makes a purchase during the flight is a "big concern". To help tackle this, airlines should be looking at pre-flight opportunities to drive desire and awareness. For instance, push messaging could be used more effectively to inform passengers of what will be available onboard and to present them with special offers that can be used in-flight. "We need to build relationships to inspire travellers in the weeks before they travel," she stated.
Time to look beyond the trolley?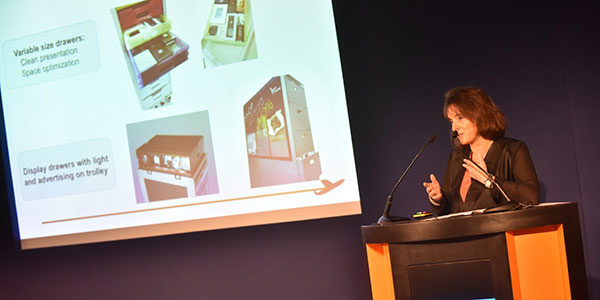 While the lack of growth in the inflight retail sector is a cause for concern for airlines, the fact that new world, digital focused solutions are being put forward is certainly a positive. However, there is a risk that airlines and their partners will be tempted to continue to persevere with the old-school approach to inflight retailing, which is struggling to deliver increased returns for most.
Echoing Hughes' comments, Karen Durban, Director Europe & Africa, Inflight Sales Group, which partners with 26 airlines worldwide and specialises in the in-flight retail of items including liquor, tobacco, perfumes and cosmetics, said: "The traveller is ultra-connected today and we need to be part of this connected journey. Customers expect a renewed inflight retail offer. The onboard sales model has to offer an experience different to airport shops. The competition has significantly increased from airport shops, which offer cutting-edge retail experiences."
However, Durban then went on to say that "our reality in sales still remains the trolley" and that "the product catalogue will remain the key point".
And herein lies the problem. Stagnating onboard sales is a major problem for the traditional operators in this space, which explains the persistence with the trolley and the product catalogue (both of which, we must remember, add costly weight to the aircraft), but airlines should realise that driving inflight ancillary revenues in the future lies beyond traditional, dated methods.
83% of passengers now carry a smartphone, according to the 2015 SITA Passenger IT Trends Survey. To prioritise the trolley and the product catalogue over an electronic device, which the average person checks more than 200 times a day (according to Google), seems to be a misguided approach at best.
Put yourself in the shoes of the passenger. Would you rather buy perfume or a bottle of whisky that you could buy at the airport or on any high street, or would you rather be presented with an array of bespoke options relevant to the journey you are on. For example, online and offline in-flight destination bookings (for hotels, theatres, restaurants, theme parks, spa days and other destination-specific experiences) is something that airlines can offer, and earn commission on, today. Given the plethora of data airlines have access to do, there is no reason why these products can't be tailored to the individual passenger and delivered to their smartphone or tablet, especially on Wi-Fi equipped aircraft.
Of course, such an approach requires effort and investment, and while it is understandable that airlines might want to take the easy option with their trusted retail partners, a change in mindset is needed to make the most of the "new world" of opportunities that Counter Intelligence Retail's Hughes was referring to at the start of the workshop.
'Inflight retail can enrich the customer experience'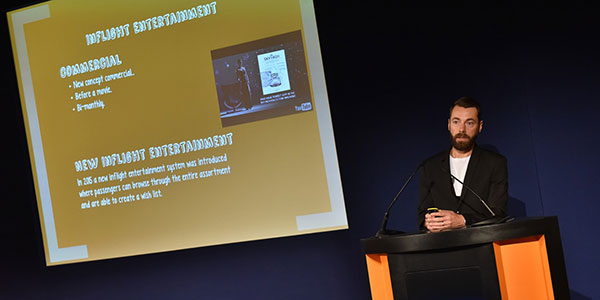 One airline that can't be accused of taking the easy approach is KLM. Its Category Manager Inflight Retail John Linssen discussed KLM's unique approach to onboard retailing in the workshop. He expressed the importance of always being customer focused, and central to this strategy is crew involvement.
"You can make a beautiful trolley, but the crew are vital to ensuring what comes out of that trolley," he said. KLM runs a 'Selling Sky High' training programme and the 'Boutique Magnifique' event. This event is sponsored by the airline's inflight retail suppliers, attended by 1,000 crew members, and the agenda includes 10-minute speed dates with suppliers to learn more about their products. KLM's crew is gaining more and more commercial awareness, which is being translated into sales results, Linssen explained. To support this, the airline's latest inflight entertainment system enables passengers to browse the products on offer and create individual wish lists.
"KLM is the perfect example of how as an airline you can enrich the story surrounding the products, and present them with a skilful, motivated crew. Inflight retail can enrich the customer experience," he added.
Clearly, when approached in such a manner, traditional onboard retailing does have a place, but how many other airlines invest as much time, effort and money into ensuring their crew are equipped to act as ambassadors for the brands they are selling? Instinct says KLM is one of the few. Furthermore, if enriching the customer experience is the goal, offering destination-specific experiences is a sure-fire way to achieve it.
Interestingly, Linssen said KLM did undertake a trial in which leaflets promoting theatre tickets in Amsterdam were handed out to passengers, but "it didn't have the results expected". How much success would this have had if the offer was pushed directly to passengers' mobile devices with a one-click purchase option? Of course, the answer is impossible to know, but it would be fair to assume that a large proportion of the 83% carrying smartphones would have at least paid attention to it.
Linssen admitted "I cannot wait until we have connectivity everywhere – it will open up a lot more doors that are only half open at the moment," which suggests that he and his KLM colleagues are open to creatively leveraging connectivity to drive onboard sales, but whether this new approach focuses on selling personalised, destination-specific experiences or the same old perfumes and liquors remains to be seen.
Either way, airlines around the world should be looking beyond the trolley and product brochure, and preparing themselves for a new world of digital-focused, big data-enabled, personalised in-flight retailing that can boost both revenues and the passenger experience.