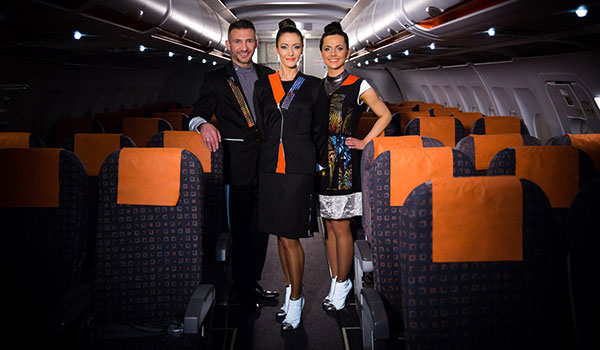 Low-cost carrier easyJet this week celebrated its 20th birthday and among the many announcements made by the airline to mark the milestone was one revealing that cabin crew will soon start wearing uniforms featuring embedded wearable technology devices.
The new cabin crew uniforms will include LEDs on the shoulders and illuminated hems to provide additional lighting in an emergency, LEDs on jacket lapels displaying information such as flight numbers and destinations, and in-built microphones to improve communication between the crew, pilot and passengers. Ground staff uniforms will also feature LEDs in the jacket cuffs to help with aircraft movement on the ground.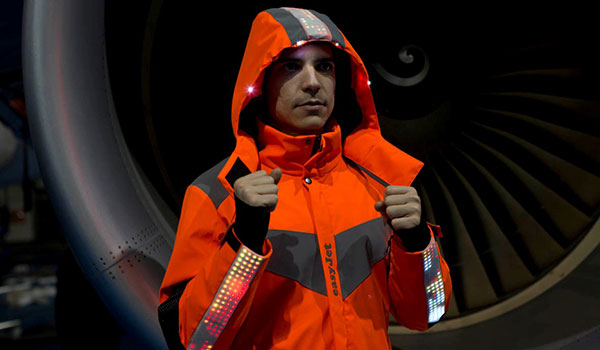 New engineer uniforms will also be rolled out. These will feature LEDs in jacket hoods to illuminate work areas and leave both hands free for aircraft inspection and maintenance, multiple reflective laser cut decoration to aid visibility on the airfield, in-built video cameras to allow for remote diagnosis of technical issue along with surround sound and a microphone for instant communication capability, and air quality sensors and barometer features to help engineers monitor their work environment and create a map of air quality in different cities for passengers' information.
easyJet has worked with fashion tech company CuteCircuit to develop the new uniforms, which will be trialled by select members of staff from early 2016.
Tina Milton, Head of Cabin Crew, easyJet, said: "Our crew's primary concern is for the safety of all passengers so it is really exciting to be working on this pioneering new technology which could transform the capability of our uniforms, helping crew to be more easily identified in an emergency as well as helping them to provide great service to passengers."