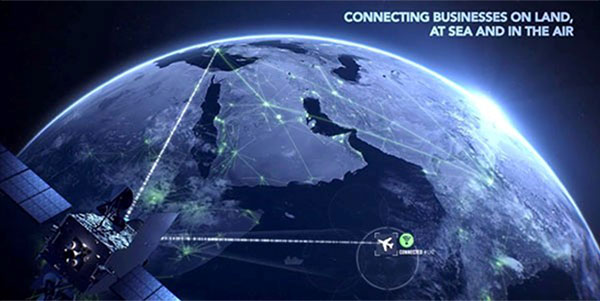 Inmarsat has confirmed that global Commercial Service Introduction was achieved during December 2015 for its new Global Xpress (GX) constellation, which is formed of three Ka-band, high-speed mobile broadband communications satellites.
Among the carriers that have already signed up for Global Xpress are Vietnam Airlines, Qatar Airways and Air Caraibes, while Air China has also confirmed plans for a single aircraft trial of the connectivity product that Inmarsat CEO Rupert Pearce says will "change the face of our industry". The new connectivity services for commercial carriers will be introduced during 2016.
Inmarsat has also confirmed that a fourth GX satellite – Inmarsat-5 F4 – is currently completing construction and testing by Boeing, and is likely to be launched during the second half of 2016 to provide additional GX network capacity.
2016 is set to be a landmark year for aircraft connectivity services, with ViaSat hoping to launch its ViaSat-2 satellite before the end of the year and Gogo's commercial launch of 2Ku edging ever closer.