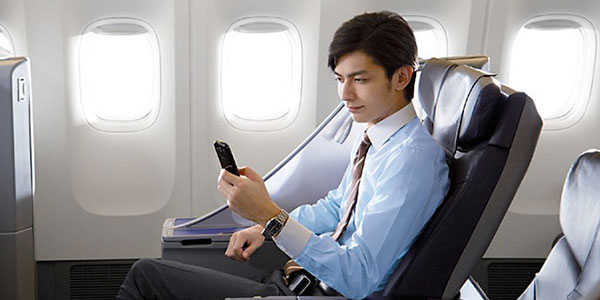 All Nippon Airways (ANA) will make its in-flight live TV service available on Japanese domestic services, as the carrier continues the rollout of on board Internet alongside Panasonic Avionics.
The ANA Sky Live TV service includes three channels. Passengers will be able to watch general sports on Nittele G+, news updates on Nippon TV News 24 and live football on Sukasaka!.
Meanwhile, the ANA WiFi Service, powered by Panasonic Avionics' eXConnect, will allow passengers to access the Internet using their own smartphones, tablets and laptops.
Koji Oka, Vice President, Products & Services, All Nippon Airways, said: "We wanted to push the envelope to ensure the best in-flight experience for our customers. With a line-up of exciting television programming, enhanced with Internet access and other communications services, we've created a truly unique experience for our customers."
Paul Margis, President and Chief Executive Officer of Panasonic Avionics, explained that the implementation of the Wi-Fi and live TV services on domestic services is an important part of the two companies' strategy to keep passengers "immersed and engaged" while flying. He added: "The broadband Wi-Fi and unique live television content is a first for Japan, and we are proud and honoured to partner with ANA on this exciting, new passenger amenity."