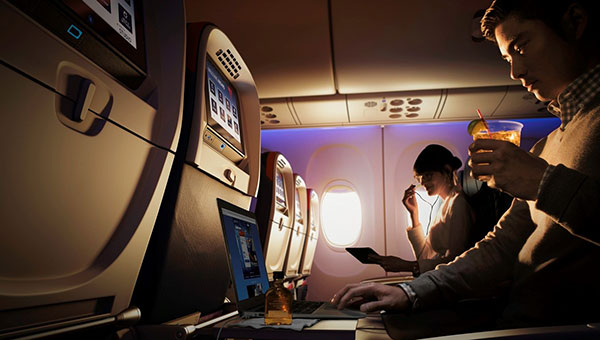 Delta Air Lines has announced that from 1 July all in-flight entertainment (IFE) content on the Delta Studio platform will be available to all passengers for free on two-class aircraft, as the airline moves away from charging economy class passengers for access to premium content.
Delta Studio provides passengers with access to hundreds of movies, TV shows, songs and games, as well as 18 channels of live TV. Passengers flying economy currently have to pay for access to certain content, although a selection is available for free. However, the pay wall for premium content will soon be removed.
Tim Mapes, Delta's Senior Vice President and Chief Marketing Officer, said: "The only thing better than operating the world's largest in-flight entertainment-equipped fleet is providing it free to all our guests. Our commitment is to provide Delta customers with the industry's best onboard services – period."
Delta says the move to an all-free IFE model will benefit passengers on the nearly 90% of aircraft that are equipped with connectivity and the Delta Studio IFE streaming solution.