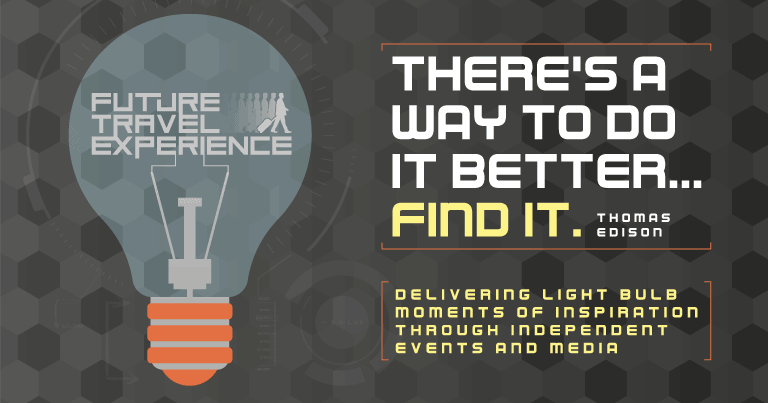 Dear friends and colleagues,
It's 10 years since Future Travel Experience began its journey – our first event back in 2006 took place just a year before the launch of the iPhone, which was a catalyst for the era of digital transformation in which we now live. Just like many other sectors, the travel industry is still wrestling to find the best ways in which it can thrive by leveraging new technology but, as we all know, long lead times mean this sector arguably has a harder time than most.
I'm proud that FTE has taken a leading role in helping the industry tackle these challenges head-on over the past decade. Since our launch, FTE has become the renowned independent hub through our online media and international events, where the world's most progressive airlines, airports, vendors, government agencies, destination partners and various other travel industry stakeholders share their transformation plans and visions, and collectively define the end-to-end passenger experience of the future. We pride ourselves on being independent, future thinking and passenger focused, and we are proud to have created a unique ecosystem in which the most progressive minds from our industry come together to collaboratively solve industry challenges, and to be inspired on what they will do next.
A new dawn for Future Travel Experience, including a landmark Ancillary event
As we approach our teenage years, it is a new dawn for Future Travel Experience and rather than becoming rebellious and moody like some teenagers do, we are working to do even more to inform and inspire industry collaboration and co-creation. This is highlighted by our new Think Tank efforts tackling topics such as "Onboard Connectivity 2025" and "Airport Terminal 2025", plus new collaborations with the likes of APEX, IATA, ACC and AAAE's Airport Innovation Accelerator. Rather than competing with other forward-thinking organisations, we truly recognise the value of working more closely together for the benefit of the wider industry and its customers. We are also doing a great deal of work with parallel sectors, academia, start-ups and technology giants to help create fresh thinking.
Our shows – FTE Global, FTE Asia EXPO and FTE Europe – are at the epicentre of our efforts and each one takes a completely different approach to others in the marketplace, which are often accused of simply doing the same thing year after year. Our events are based on a hybrid model combining inspirational learning, extensive networking, dynamic exhibitors and opportunities to collaborate to help shape the future of the sector. We take the best of all event models, shake them up and fuse them with an industry change mindset to create an offer that really appeals to airlines and airports.
In the coming months we can look forward to FTE Global in Las Vegas and FTE Asia EXPO, which will be co-located with APEX EXPO and Aircraft Interiors EXPO Asia at the Marina Bay Sands in Singapore. I am also delighted to announce that in June next year FTE Europe 2017 will be co-located in Dublin with the all-new FTE Ancillary show, which will be delivered in partnership with Ryanair. This will bring together all stakeholders who can play an important role in improving end-to-end customer experiences while also driving commercial success through digital channels.
Singapore: the long-term home of Asia's biggest end-to-end passenger experience expo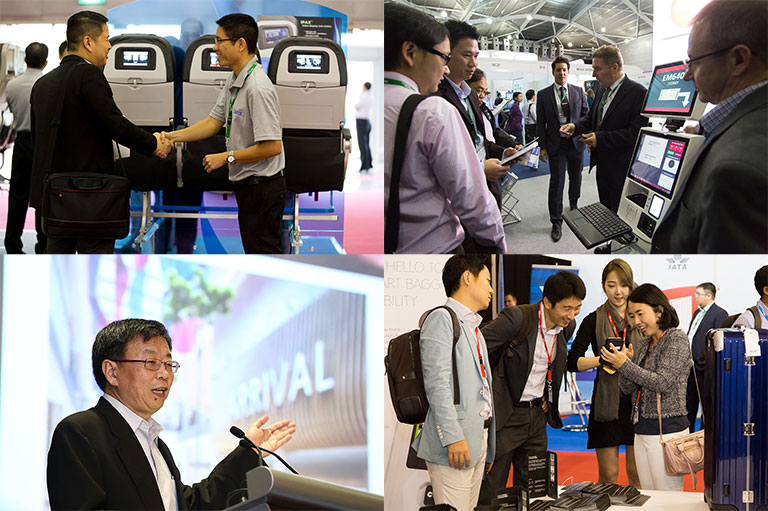 All of these shows have great potential for growth, but looking ahead Asia is the market with the fastest rate of growth, and FTE is staking a big claim to be the event organiser that delivers the major free to attend airline/airport trade show for the region. We have made great strides with our FTE Asia show over the last five years and it is already by far our largest event.
The team-up with APEX and AIX this year marks an exciting chapter, and we look forward to carrying the momentum forward as those two organisations head back to the US in 2017. We will continue to build FTE Asia EXPO at the Marina Bay Sands in 2017 and 2018, making it the home of Asia's biggest end-to-end passenger experience expo going forward.
'The best way to predict the future is to invent it'
To those of you who have attended FTE events before I thank you for your support and hope we will continue to inspire your next steps through your continued participation. To those of you who are yet to attend or exhibit at an FTE event I will quote you Einstein: "If you always do what you've always done, you will always get what you always got". FTE is a movement and by being part of our ecosystem you will undoubtedly forge collaborations and do business with protagonists you wouldn't meet at traditional industry shows. We attract those with a unique innovation mindset so if you are a like-minded individual, please join us on our journey. After all, the best way to predict the future is to invent it.
Our team and scope is expanding and there are certainly exciting times ahead. I look forward to seeing you at an FTE event soon. In the meantime, enjoy our new website, which perfectly reflects the four pillars of our end-to-end focus going forward – "On the Ground", "Up in the Air", "Terminal Design" and "Ancillary".
Yours faithfully,
Daniel Coleman
Founder
Future Travel Experience