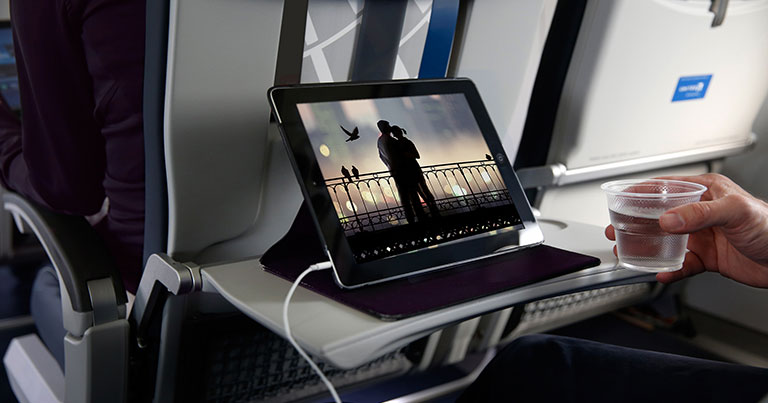 iPass customers will be able to connect to the United Airlines Wi-Fi network, after it announced a partnership with the airline.
iPass, which enables subscribers to automatically connect to local hotspots, claims to be the largest Wi-Fi network in the world, with over 57 million hotspots across a wide variety of locations. The agreement means that many iPass customers flying on United will have a seamless Wi-Fi experience as they move from the terminal to the aircraft. The rollout will begin later this year and it will eventually be available on over 700 aircraft.
"United is dedicated to giving our customers the choice to be productive, relaxed or entertained in-flight," said Scott Wilson, United's Vice President of Merchandising and eCommerce. "Working with iPass enables us to further deliver on that promise for our customers, who will benefit from faster logins and greater ease of connection."
"In an increasingly connected world, ubiquitous, reliable and secure connectivity has become a requirement for mobile professionals," said iPass CEO Gary Griffiths.
"In-flight is a critical venue for keeping United Airlines and iPass customers connected, and United Airlines is an essential addition to our in-flight offering. We are delighted to enter into this partnership with United Airlines."