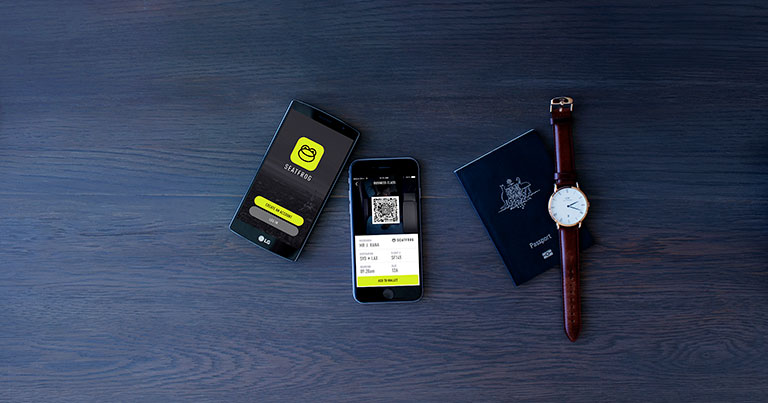 Seatfrog has announced that it is partnering with Amadeus Next, as they aim to bring a mobile-based auction bidding service to travellers.
Travellers will be able to use the company's app, which will be available later this year, to bid for seat upgrades before flying. After booking, passengers need to upload their flight details to the app. Seatfrog keeps them on file until 48 hours before the flight where travellers get a notification about when the auction will begin. The airline can set the time for the auction within the 48-hour window and it can last until departure time. For the winners, the new boarding passes are sent directly to their phones.
The app aims to serve both passengers and airlines by providing the former with last-minute upgrades and the latter with additional ancillary revenue. Incidentally, recent research from Amadeus showed that the two-day window before a flight is the peak for passengers' intent for ancillaries.
Amadeus Next is a dedicated community for start-up travel technology companies in Asia Pacific. Seatfrog's new partnership means that the company can take advantage of Next's technology and customer base of over 130 airlines. They aim to work quickly with airlines to test the new app.
Seatfrog will 'unlock significant revenue'
CEO and co-founder of Seatfrog, Iain Griffin, said: "The team at Amadeus really understood the challenge facing airline partners and worked with Seatfrog to solve many of the friction points that stand in the way of the deployment of an effective ancillary revenue strategy. Ultimately, our platform is bringing a new level of intelligence to market in delivering the right product, in the right channel at the right time.
"Mobile has spearheaded a dramatic shift in global passenger behaviour, with over 83% using it as their primary travel tool, and airlines need to think like retailers if they are to take advantage of this evolution. Seatfrog will help airlines to drive higher engagement and unlock significant revenue while delivering a superior mobile experience right up to the gate."
He added: "Research shows giving people the chance to upgrade on traditional channels isn't enough. This is where Seatfrog comes in. We use behavioural design and real-time data to deliver a user experience that adapts to passenger behaviour and enables passengers to make better decisions at the perfect time."
Simon Akeroyd, VP of Corporate Strategy and Business Development at Amadeus Asia Pacific, said: "Seatfrog is incredibly smart, mobile, and will deliver an outstanding passenger experience.
"Innovation is about doing things differently and finding real solutions to real problems, and that is exactly what Seatfrog has done. The team has aligned today's always-connected mobile passengers, with the challenge faced by airlines around the globe – selling seats that would otherwise fly empty, at the exact time that passengers think about upgrades."