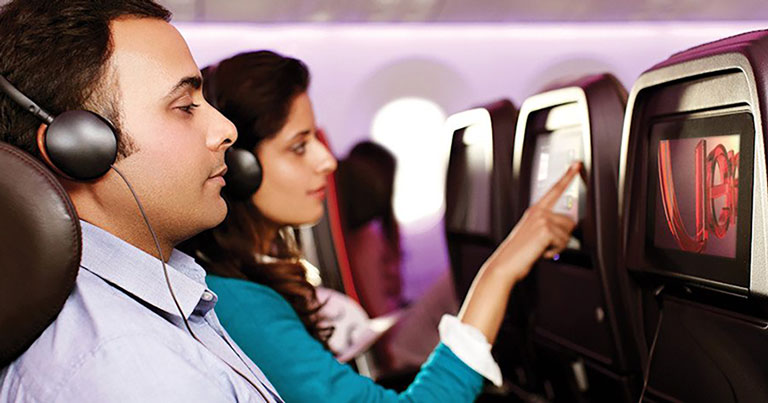 Passengers flying with Virgin Atlantic on Boeing 787 Dreamliners will be able to enjoy live TV, after the airline announced it will be introducing the service later this summer.
This comes as a result of a partnership between the airline and Panasonic Avionics and IMG. The live TV service will include three channels – Sport 24, BBC World News and CNN International. Sport 24 will feature a wide variety of sports and competitions such as the Rio Olympics, the Premier League, Ryder Cup and Formula 1.
Passengers will be able to access the live channels from the seatback monitors or from their own devices using the in-flight Wi-Fi.
The airline is currently rolling out the service across the 787s, with all 13 of the Dreamliners set be equipped with the service by end of the year.
Jill Brady, Executive Vice President of Customer at Virgin Atlantic, said: "We know staying up to date with current affairs and sporting events is really important to our customers and it's fantastic we can now offer them the opportunity to view content live.
"We always put our customers at the heart of everything we do and this is just another example of us being able to expand on our promise of making travelling with us irresistible."