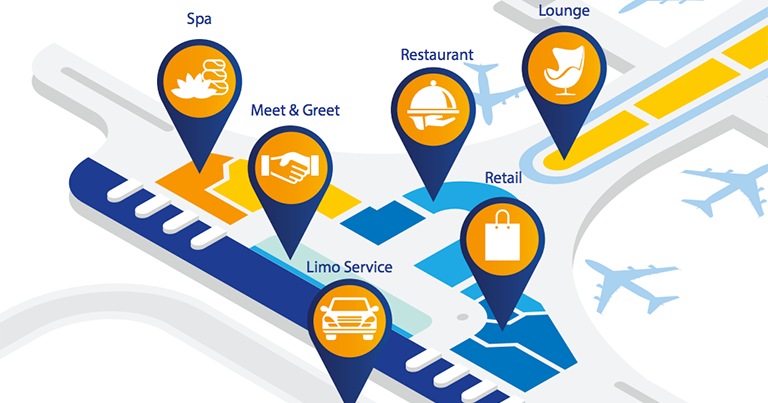 Visa has announced a new programme called 'Visa Airport Companion', which provides a number of benefits for its cardholders.
The company says this is the first of its kind in Asia Pacific and people will be able to get exclusive privileges and discounts on a range of services in the airport, including lounges, spas, retail, meet-and-greet services and more. It is the "total airport experience" for passengers, according to Visa, because of its support for in-app payments, card verification, recommendations and push notifications in the mobile app.
Visa has also announced that it has agreed a partnership with DragonPass, which offers its members access to over 850 lounges worldwide.
TS Anil, Senior Vice President, Head of Products for Asia Pacific, Visa said: "Airports are fast becoming commerce hubs with a growing number of travellers, retail stores and spend. About 7.5 billion people are expected to pass through an airport in 2019 with expected sales of about $60 billion at airports. Besides airport lounges, F&B establishments are most frequented across all traveller segments, followed by shopping.
"Visa is constantly exploring ways in which we stay ahead of the curve in bringing value to our cardholders. Visa airport companion programme provides Visa cardholders a one-stop shop to enjoy the various offerings on a digital platform."
Kehui Cai, Chairman of DragonPass, said: "DragonPass is excited to be a strategic partner of Visa to jointly offer an unprecedented digital proposition that provides Visa customers exclusive access and privileges across a full suite of amenities and services in airports globally.
"Our programme aims to address every travellers' touchpoint to ensure a seamless and significantly more enjoyable travel experience thereby driving enhanced customer satisfaction and loyalty."