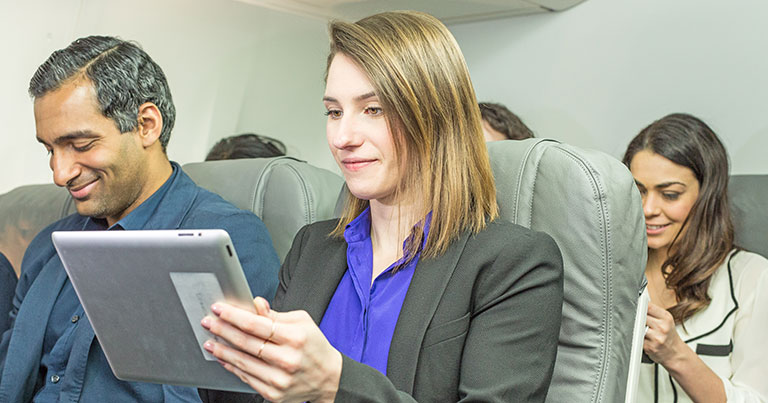 Gogo has announced that it is developing a next generation ground-based connectivity service in a move that it hopes will bring peak speeds of 100 Mbps to business and commercial aircraft in the US and Canada by 2018.
The new network will use an unlicensed spectrum, a proprietary modem and a new beam-forming antenna. It will utilise LTE technology and Gogo's existing North American network and infrastructure of more than 250 towers. The new network, which Gogo says will offer "ground-like performance", will be available for business aviation aircraft, commercial regional jets and select narrow-body aircraft.
Gogo says that this next-generation network will be beneficial to airlines due to its low cost, compact and lightweight construction, and overnight installation. Aircraft with Gogo's earlier air-to-ground technologies just need to install a new modem and blade antenna to use the new service.
Michael Small, Gogo's President and CEO said: "Gogo continues to bring the best in-flight connectivity technologies to market. We now have upgrade paths to more than 100 Mbps for both our North American ground-based and our global satellite networks."
Anand Chari, Gogo's CTO, added: "Leveraging our first generation network is key to making this next generation network highly reliable and economical to deploy. Gogo's next generation network will also be backward-compatible with Gogo's first generation network, which means an aircraft will be able to seamlessly switch between Gogo's networks similar to how a cell phone on the ground connects to the fastest available network."