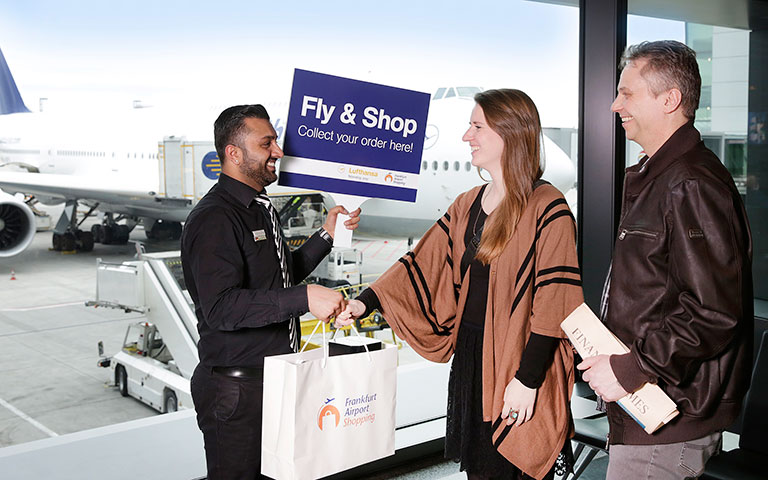 Mobile applications are becoming a valuable source of ancillary revenue for both airports and airlines. Lufthansa announced earlier this year that it is working with Fraport to offer retail services through a mobile app. This comes as part of the 'Multichannel' project, which consists of: 'Lounge Shopping', 'In-flight Shopping' and 'Taste & Travel'. Although this project is not a regular service yet, it has been well received by passengers so far and there are plans to develop and improve it.
Kai Schmidhuber, Senior Vice President of Multichannel, told FTE: "The retail offer at Frankfurt Airport is like a world of its own, providing an enormous range of products which largely exceeds the in-flight shopping offer provided by airlines. It has thus been logical to make products that can be physically purchased in the terminals also available online, particularly via the Frankfurt Airport App.
"We have received positive reactions from passengers, who have been generally very interested in the offer. The challenge remains, of course, to convert interested customers into actual customers. We have built positive momentum and are gaining valuable insight into customers' needs with a number of accompanying measures."
He added that most of the passenger suggestions for improvements have been to increase the range of products available to buy.
Offering digitalised services in addition to regular retail is key, according to Schmidhuber. Travellers are able to browse offers from the shops before the flights, mark their favourites and then buy the product. They also have the ability to go into the shop for advice or to see it. He said: "Thus, the Multichannel offer does not entail an 'either/or' decision from the customer but combines the strengths of both stationary retailing and the opportunities offered by digitalisation.
"We firmly believe that the opening up of various sales channels will play a central role in ensuring and boosting the retail business of the future."
He also added that there are plans to gradually add more elements to Multichannel to offer an even better experience for passengers.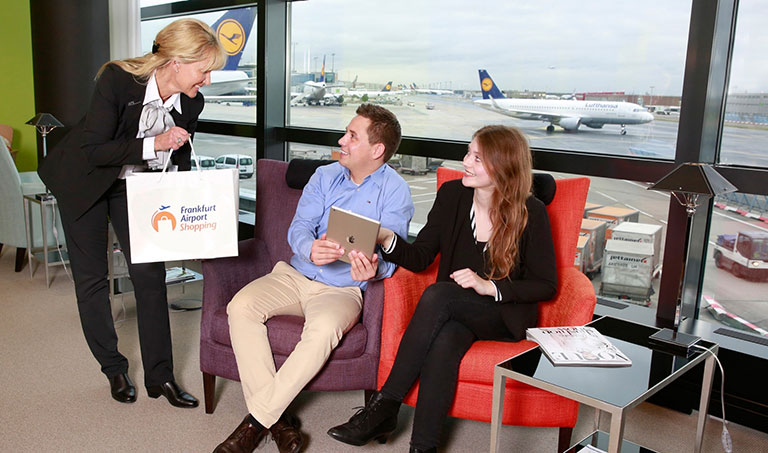 Increasing demand for digitalisation
Executives from seat upgrade companies, Seateroo, SeatBoost and Seatfrog, recently told FTE that mobile apps are now a very important source of airline ancillary revenue. Schmidhuber also agreed from an airport perspective: "We have analysed our customers' expectations in detail. Almost all travellers have more than one mobile device and expect the stationary shopping world to be reflected digitally on their mobile devices for online use.
"Moreover, customers increasingly adapt their purchasing habits to the ongoing digitalisation of our daily life. More and more passengers also inform themselves before their journey about the airport's amenities and retail offerings to find out where to shop when at the airport."
He said that the strategy for Multichannel is continuing to expand and they will add more elements to it in the future to respond to passenger demands.
He also expects more airlines and airports to use apps for this in the future, and those who are already looking at it and trialling it have a key head-start. He said: "These 'latecomers', however, will have to face the challenge to catch up with the 'first movers', both technically and regarding the aspects of customer acceptance, optimisation and expansion.
"This requires, on the one hand, the right manpower and, on the other hand, the right strategy. It is not possible to introduce just 'a bit of' digitalisation. You need to adjust your entire business to the concept and be willing to rearrange existing procedures and processes."
Lufthansa and Fraport appear to be on the front foot when it comes to offering digitalised retail services to passengers, and that could help to drive ancillary revenue in the future. The challenge now seems to be to convert interest into real purchases and then, with the large selection of products to choose from at Frankfurt Airport, Multichannel may well become a very successful project.