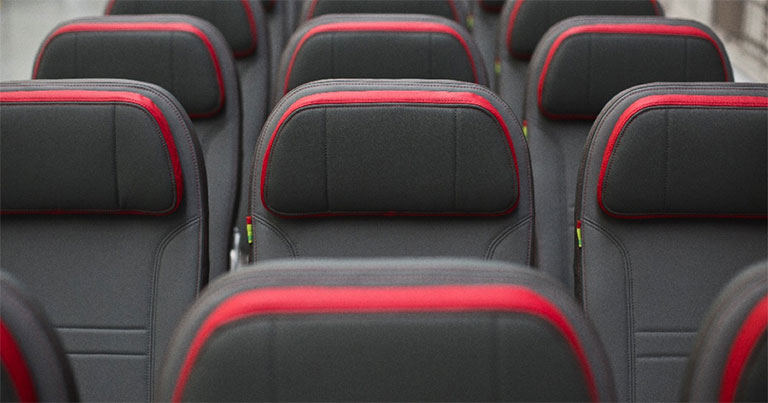 TAP Portugal is working with Recaro to retrofit its A320 family aircraft with 6,600 new seats, which will enable the carrier to increase cabin density. A total of 41 A319, A320 and A321 aircraft will be retrofitted with Recaro's SL3510 and BL3530 lightweight seats.
The programme will enable TAP to add 12 seats to its A319 and A320 aircraft, and 16 to its A321s. The first retrofitted A319 took flight on 30 October.
Despite TAP increasing cabin density, Recaro says the passenger experience will not suffer. In a release, the company stated: "Passenger comfort has been enhanced thanks to outstanding ergonomics and lightweight design".
Dr. Mark Hiller, Recaro's Chief Executive Officer and Shareholder, said: "We are proud to be able to contribute to the satisfaction of passengers on board the new aircraft with our highly comfortable seats."
He added: "With our seats, every converted aircraft will be up to 700 kilograms lighter. This contributes to reduced kerosene costs and emissions. Recaro's Ingenious Design combines the best in comfort and enhanced spaciousness for passengers with economic advantages and environmental benefits."