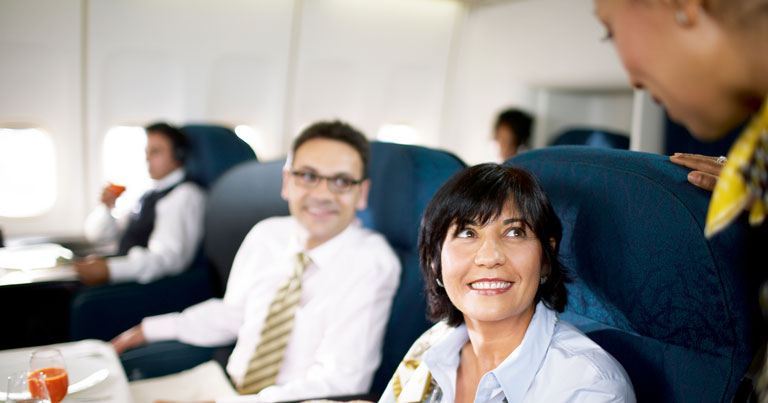 Retail inMotion, a subsidiary of the LSG Group, has developed a pre-order IT solution with the capability to allow passengers to choose from an airline's in-flight meal selection before their date of departure. The pre-order solution, which was originally developed for Ryanair, is scalable and can be integrated into any airline's booking system to provide order information in real time.
"The development of our pre-order solution took just ten weeks and is a great picture of how customer-centric we are at Retail inMotion," says Stefan Patermann, CCO, Retail inMotion. "The implementation of the softwate extends passengers' onboard experience to the ground and it is a true advantage for any airline looking to further develop their passenger interfaces."
In combination with the rollout of the pre-order solution, Retail inMotion collaborated with Ryanair to introduce a premium Irish breakfast meal box for passengers. The hot breakfast, which has been available on Ryanair flights from Dublin since 1 October, includes a selection of traditional Irish breakfast items and is served with orange juice and a hot drink. Packaged in a picnic-style box that unfolds into a picnic blanket, the breakfast entices passengers to enjoy a traditional Irish meal in a non-traditional and entertaining way.
"We are pleased with the longstanding partnership we have cultivated with Retail inMotion," comments Aoife Greene, Head of Inflight at Ryanair. The implementation of the pre-order solution and continued support in developing innovative products allows us to further enhance our already high-quality and innovative onboard experience."