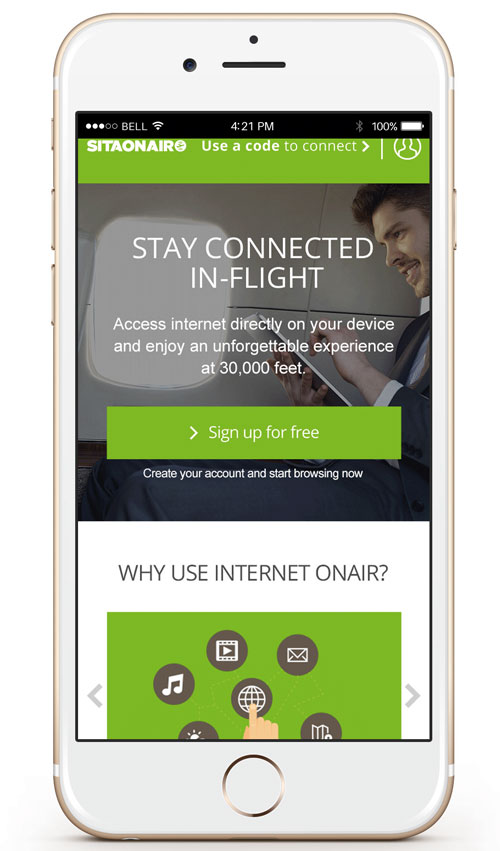 Air Côte d'Ivoire, the national airline of the Ivory Coast, will equip its new Airbus A320s with in-flight connectivity services from SITAONAIR. The agreement covers the Internet ONAIR and Mobile ONAIR products.
In June 2017, SITAONAIR will begin activating the products on the first of five new A320s equipped with Airbus' Airline Network Architecture server platform. The project is set for completion in 2019, when the airline will take delivery of the last of the five new A320s.
René Decurey, CEO of Air Côte d'Ivoire, said: "As the Ivory Coast's national airline, we are very much at the frontline of passenger demand as it takes shape. Passengers are telling us they want access to internet connectivity from ground-to-air, to enable them to sustain their online lives, wherever they fly.
"With SITAONAIR's trusted expertise and industry standing, and with Internet ONAIR and Mobile ONAIR on board, we will be able to give our passengers what they want."
Stephan Egli, Commercial Regional VP for the Middle East and Africa, SITAONAIR, highlighted the growing in-flight connectivity trend among Africa's airlines.
"VRE (Air Côte d'Ivoire) is part of an in-flight connectivity revolution gaining momentum across Africa, as the airlines in the region look to offer the same quality of product for passengers as other regions like their Middle East neighbours," he said.