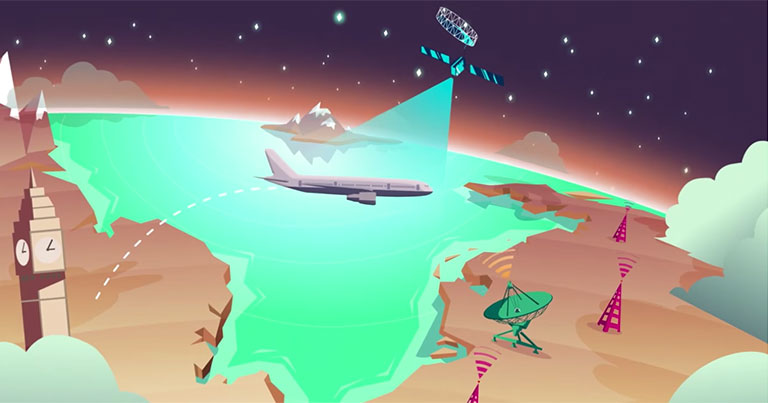 Inmarsat has announced that it has completed the successful test and validation of the European Aviation Network (EAN) Satellite Access Station (SAS), marking a key milestone in the EAN project.
The EAN will integrate connectivity from a satellite, operated by Inmarsat, and an LTE-based ground network, operated by Deutsche Telekom, to provide in-flight broadband to aircraft flying across Europe.
The SAS is located in the Greek town of Nemea and engineers undertook rigorous performance and stability tests to verify its capabilities to serve as a reliable and robust gateway between Inmarsat's S-band satellite and the internet.
Frederik van Essen, Inmarsat Aviation's Senior Vice President of Strategy and Business Development, said: "The results of infrastructure testing at the Satellite Access Station in Nemea, conducted with our partners Cobham SATCOM and OTE using a satellite simulator, have exceeded expectations and reinforced our confidence prior to the scheduled launch of our S-band satellite in the middle of 2017."
Van Essen also stated the European Aviation Network is on track for a service introduction later in 2017.