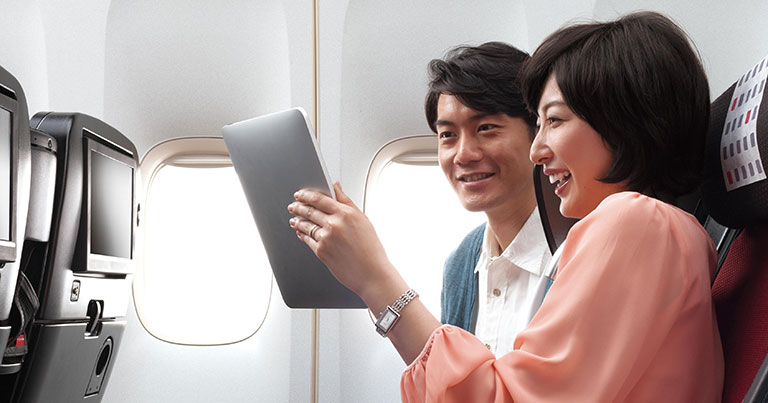 Japan Airlines has announced that it will offer passengers on domestic flights free access to the internet up until 31 August 2017.
The carrier previously offered 15 minutes of free in-flight internet access but that has now been extended on all connectivity-equipped domestic aircraft.
Passengers using their own electronic devices will see a "free flight pass" button on the Gogo in-air internet landing page. The free service will be available from five minutes after take-off until five minutes before landing.
Japan Airlines initially introduced Wi-Fi and wireless IFE in summer 2014 and has since equipped 77 domestic aircraft with the service.
Complimentary connectivity will not be offered on Japan Airlines' Wi-Fi equipped international aircraft.