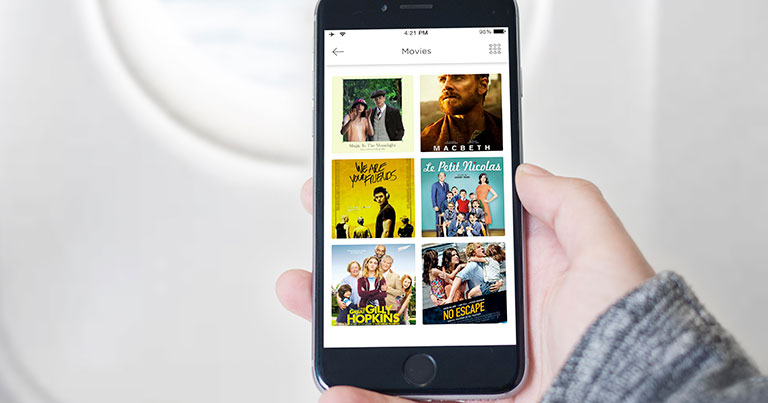 XL Airways has teamed up with Immfly to offer the latter's wireless in-flight entertainment (IFE) platform on routes to the Caribbean, Indian Ocean and United States. The airline becomes the first to offer the Immfly solution on long-haul flights.
Branded 'XL Cloud', the wireless IFE content can be accessed via a dedicated app or a web browser on personal electronic devices. Passengers can browse a selection of movies, TV shows, news feeds, magazines, children's content and travel guides.
The catalogue, which is frequently updated and available in English and French, includes free content and a premium offer. The premium content is available for €9.95 per flight, or for €15 when renting an iPad Mini onboard.
Vincent Tomasoni, XL Airways' Product Marketing Manager, said: "Offering XL Cloud marks the completion of a major project destined to improve customer experience through breakthrough technologies. We chose Immfly's pioneering solution as a key player to help us make this possible and reach the milestone of becoming the first French airline to offer streaming entertainment."
Pablo Linz, Co-founder of Immfly, added: "Making our product ready for long-distance aircraft has encouraged a significant growth opportunity. We are now exposed to a higher volume of passengers who have an average of 10 hours to enjoy our content.
"As part of our ambition to continuously improve the passenger experience, we have developed new product features such as a games channel and an onboard chat. Certainly, the user metrics collected until now reaffirm the success of the project."