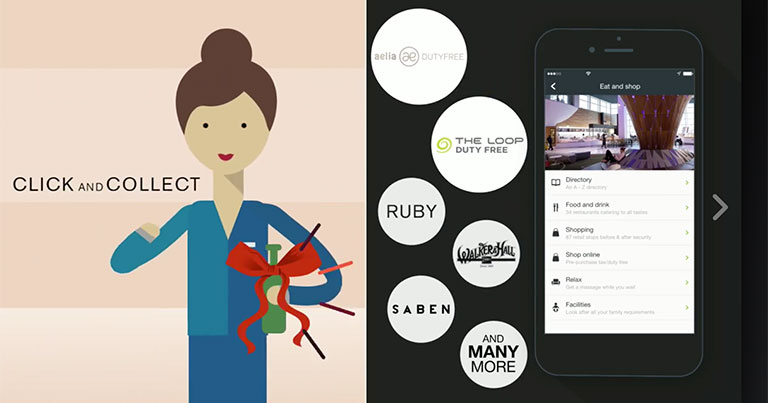 Auckland Airport has launched a new loyalty programme, through which it will provide passengers with personalised information, services and retail offers when they are travelling through the airport.
Called Strata Club, the app-based programme is free to join. Benefits are offered in tiers based on a customer's purchases over a period of one year. It is open to all international and domestic travellers, regardless of their airline and class of travel, as well as to everyone visiting Auckland Airport's international and domestic terminals.
Jason Delamore, Auckland Airport's General Manager – Marketing and Technology, explained: "Strata Club is one of the many ways we're investing in getting to know our customers better so we can provide them with more personalised services and benefits that recognise their individual travel needs and choices. It has been designed by our customers for our customers, and is part of an extensive programme of short- and long-term improvements that will help us offer a rewarding, personal experience to all our customers, every time they visit Auckland Airport."
During the development of Strata Club, Auckland Airport surveyed over 1,200 travellers to understand their needs and how they would like to be recognised for their travel choices.
Delamore continued: "Over the past few years we have invested heavily in new technology and tools to digitise our airport operations and give our customers a more personal experience. The Strata Club launch builds on those earlier technology investments and becomes the base for us to continue to recognise our customers' individual travel preferences."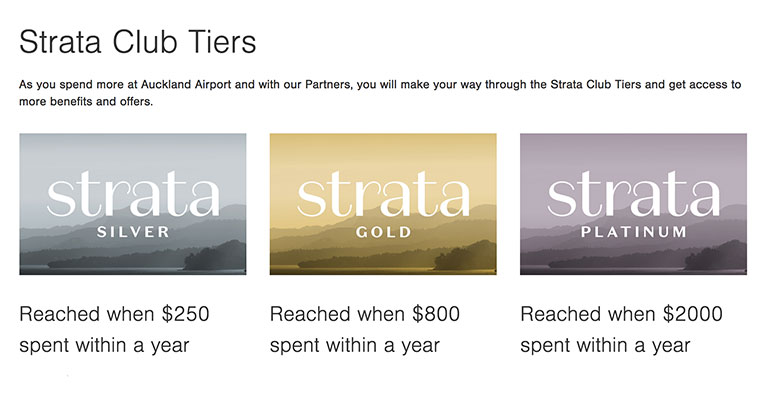 Strata Club members will be offered a number of benefits such as longer access to the airport's free Wi-Fi, parking upgrades and discounts, and cheaper entry to Auckland Airport's Emperor Lounge, which will soon be renamed the Strata Lounge.
They will also be able to take advantage of duty free and travel retail offers, as 23 retailers and F&B providers have agreed to participate in the initiative. Strata Club members will be able to collect points based on their spending. One point will be awarded for every NZ$1 spent with Strata Club Partners. These points can then be converted to e-vouchers to use as full or part payment with participating retailers, or when booking airport parking or lounge access.
Delamore stated: "Unlike other recognition schemes, Strata Club is only accessed via mobile devices and online, and provides immediate benefits to anyone who joins, regardless of whether they spend any money."