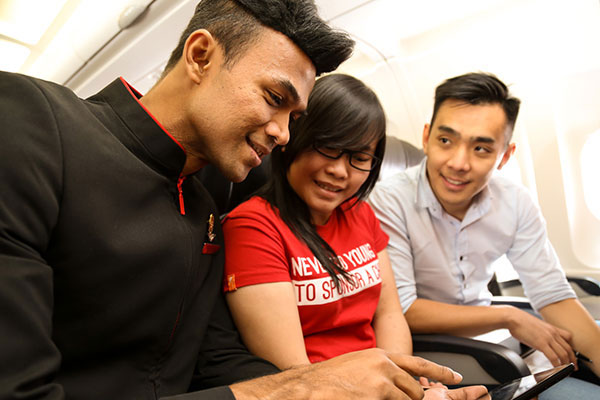 The future of onboard retail has been up for debate for a long time, but it is becoming increasingly clear that airlines are losing faith in old fashioned sales approaches. Last month's announcement by United Airlines that it has pulled the plug on in-flight duty free sales followed similar decisions by Delta and American Airlines, and once again shed light on the fact that airlines must embrace digital channels to increase their onboard ancillary revenues.
Carrying generic and predictable products and hoping that passengers will be tempted to buy something that they can find on any high street or in any airport is an outdated model. Not only are passengers largely desensitised to, and disinterested in, the duty free trolley, but the extra weight of the products, which often go unsold, adds weight to the aircraft and increases fuel burn.
Furthermore, a recent m1nd-set Generation report stated that airline duty free/travel retail sales are expected to experience an annual decline of -1.5% between 2016 and 2025, highlighting the need for a new approach to boost revenues.
Digital airline
One airline that is committed to modern, digital channels is AirAsia. The carrier has revealed an ambition to become a fully-fledged "digital airline" and a commitment to increase ancillary revenues by over 20%. It is surely no coincidence that the LCC recently inked a deal with Inmarsat for high-speed in-flight Wi-Fi and acquired a 50% stake in Touristly, which specialises in selling destination-based tickets and activities.
Rather than presenting passengers with a trolley full of the usual products, AirAsia is laying the foundations to offer its connected passengers relevant products and services. Nikunj Shanti, AirAsia's Chief Data & Digital Officer, will reveal all about the airline's digital ancillary strategy at the Future Travel Experience Ancillary event in Dublin, 26-27 June 2017.
Flybe re-introduces onboard duty free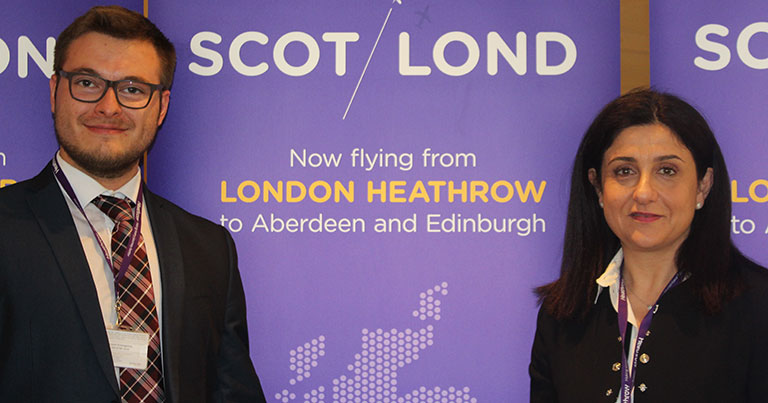 However, not all airlines are turning their back on traditional duty free. Last month Flybe announced that it has reinstated duty free shopping on flights to and from Jersey, Guernsey and Geneva.
During a recent conversation with FTE, Flybe CEO Christine Ourmières-Widener explained: "This was due to the feedback of the crew, who have direct contact with the airline's customers, and the feedback was that duty free has always been successful on these services. During my first visit to the Exeter base, that was one of the first discussions with the crew that I had. We had a study and finalised that it would be a good idea, so we decided to re-open the service. But only on Channel Islands and Switzerland (services) because they were the routes that showed it was successful before."
The logic appears to be straightforward: as Jersey, Guernsey and Geneva fall outside of the tax territory of the European Union (EU), Flybe can offer duty free prices on these flights. The same does not apply to flights within the European Union, which is why the carrier's re-introduction of onboard sales is limited in scope. The fact that Flybe has not re-introduced in-flight retail on flights within the EU suggests that it does not see value in doing so.
The future is digital
Many other airlines are also realising that traditional in-flight retail does not make economic sense. The bad news is that the old fashioned onboard sales channel holds little growth potential, but the good news is that airlines have more opportunities than ever before to create new digital revenue streams. With aircraft being equipped with Wi-Fi and almost all passengers travelling with at least one electronic device, airlines are no longer limited to offering spirits, fragrances, jewellery and the like at high street prices.
Instead, they have an opportunity to become digital retailers that can offer targeted, relevant products and services to a captive audience. To take advantage of these opportunities, airlines must be brave enough to adopt a new way of doing things. The sooner they embrace change, the sooner they can start to increase their in-flight ancillary revenues.
Future Travel Experience Ancillary (26-27 June, Dublin) is the world's leading digital airline retailing show and will include a One-to-One Meeting System to connect airlines with companies that can help them redefine their ancillary revenue strategies. Visit the event website for more information.