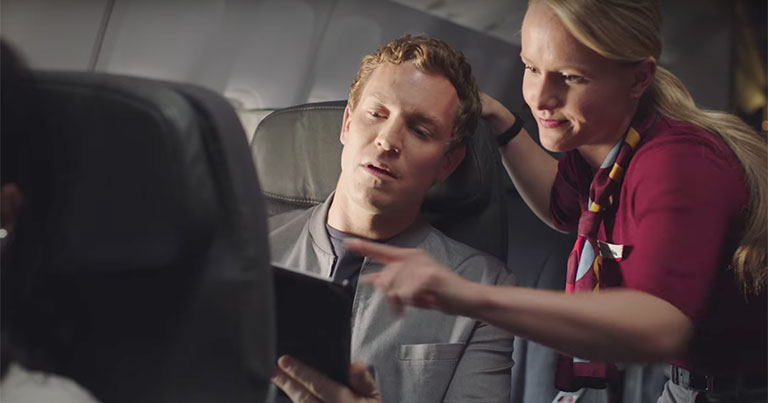 Air Canada's leisure airline, Air Canada Rouge, has begun offering high-speed in-flight Wi-Fi onboard its Airbus A319 aircraft. Passengers can use the service to surf the web, send and receive emails, and stream video content and music, although they will have to pay more for the service that can support streaming.
The connectivity service is powered by Gogo's 2Ku technology, which will be installed on all 20 of Air Canada Rouge's A319s by the end of this month.
"Air Canada was the first Canadian carrier to offer customers in-flight connectivity and today, we are pleased to extend this service on Air Canada Rouge," said Benjamin Smith, President, Passenger Airlines at Air Canada.
"High-speed internet is another great on-board entertainment option for our customers and strengthens Air Canada Rouge's promise to provide a wonderful beginning and ending to any vacation."
Air Canada also plans to complete the installation of satellite connectivity on all Air Canada Rouge A321 and Boeing 767-300ER aircraft by the end of 2018.