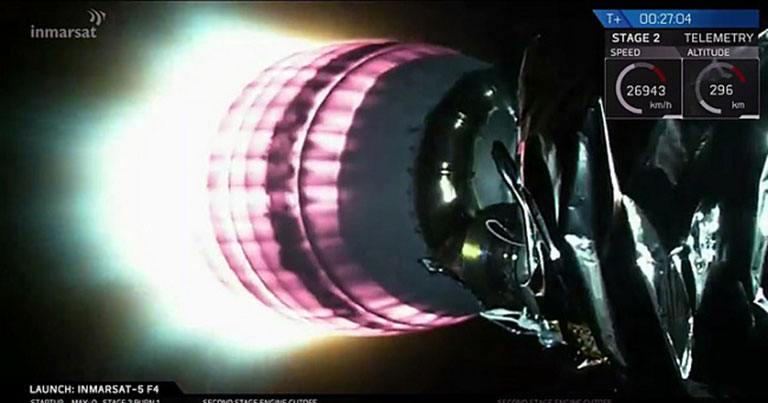 Inmarsat has confirmed the successful launch of the fourth, high-speed broadband communications satellite in its Global Xpress (GX) constellation.
Inmarsat-5 F4 (I-5 F4) was launched by SpaceX on a Falcon 9 rocket on 16 May 2017 at NASA's Kennedy Space Center in Florida.
"For Inmarsat, reliability and resilience are paramount," said Rupert Pearce, CEO of Inmarsat. "Delivering global commercial services over the GX network, which we achieved at the end of 2015, was only the start of our Global Xpress project.
"I-5 F4 augments the capabilities of GX and, alongside our existing L-band constellations, enables Inmarsat to provide guaranteed global connectivity to industries and governments worldwide."
In a blog post on Inmarsat's website, Pearce added: "Back when we imagined this new Ka-band network, our goal was not simply to build a larger connectivity pipe, but to create a new platform and a new ecosystem that would enable any and all communities to benefit from the emerging digital society. As we work to deliver our new I-5 satellite to its final location in geostationary orbit, this remains our absolute focus."
The Lufthansa Group, Qatar Airways, Singapore Airlines and Air New Zealand are among the airlines already committed to the GX Aviation connectivity service.