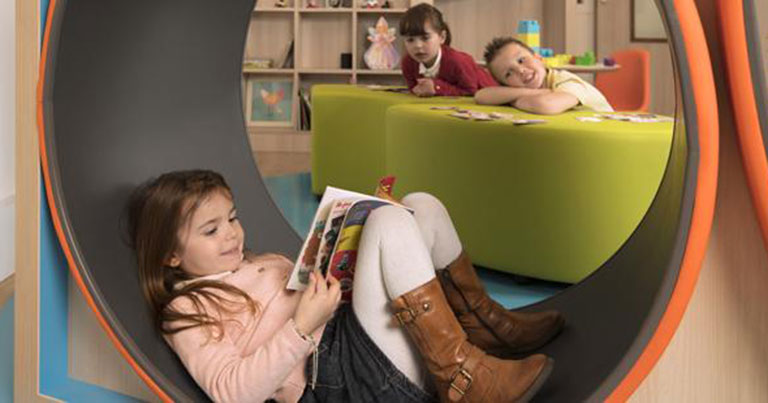 Air France has displayed its commitment to providing a fun travelling experience for children, while removing stress for their parents.
Ahead of the summer holidays, Air France has developed a Pre-Flight Advent Calendar, a brand new creative experience for parents and their children to prepare their next trip together and discover all the services Air France offers for young flyers.
Presented in the form of a small suitcase, the calendar will consist of seven boxes, each representing a destination and corresponding to the seven days preceding their trip. Inside each box will be a card illustrating some of the many services the airline offers dedicated to children, such as priority boarding, a special kid's menu, game kit, the online kiosk AF PRESS, and even a tag for their favourite teddy, as well as a piece of a small wooden plane that they can put together.
A limited quantity of the Pre-Flight Advent Calendars will be sent out to the first families to travel on long-haul flights departing from France this summer. Also available in a digital version for the whole family, this will be accessible from 1 June. The digital version will offer children and parents a series of seven cartoons offering daily tips to help prepare for their journey, as well as content explaining the various services.
Fun onboard
From 1 July, children will be able to learn how to perform magic tricks on Air France long-haul flights. An Air France steward, who is also a magician, has created tutorials as part of the in-flight entertainment programme. The tricks are done with items the children will be able to find in their games kit, which they will be given onboard.
Air France is also introducing "Mind", a new meditation programme designed to help children and parents relax, and introduce them to the benefits of concentration and serenity onboard long-haul flights. This summer, six different contents for children are offered as part of the in-flight entertainment offer. Some guided sessions are previously unpublished and others are from Eline Snel's best-selling book "Sitting still like a frog".
Two new games kits are available on long-haul flights for children aged 3 to 8 years. In addition to a colouring book and colouring pencils, Air France's young travellers will also find a magnetic photo frame, an anti-stress ball and small collectible animals. A new kit is available to families with babies travelling on long-haul flights in the La Première, Business and Premium Economy cabins. It contains a bib, a comforter, a spoon, a diaper, as well as wipes and Nivea Baby moisturising lotion.
For children travelling alone
The Air France mobile app allows parents to track their child's trip in real time, from check-in to boarding and from take-off to landing. This information can also be shared with the person waiting for the child at their destination, who can even send a picture via the app when the child arrives.
Air France has also opened a new 350sqm area for children travelling alone who have connections of more than two-and-a-half hours at Paris-Charles de Gaulle Airport, Terminal 2. This includes a rest area for tired children arriving from a long-haul flight, a games area for 5 to 9 year olds, a lounge with a library where children's magazines are available, TV and USB sockets for recharging smartphones and tablets, a games area for teens with Sony PS Vita and PS4 PlayStations, table football, and free Wi-Fi.