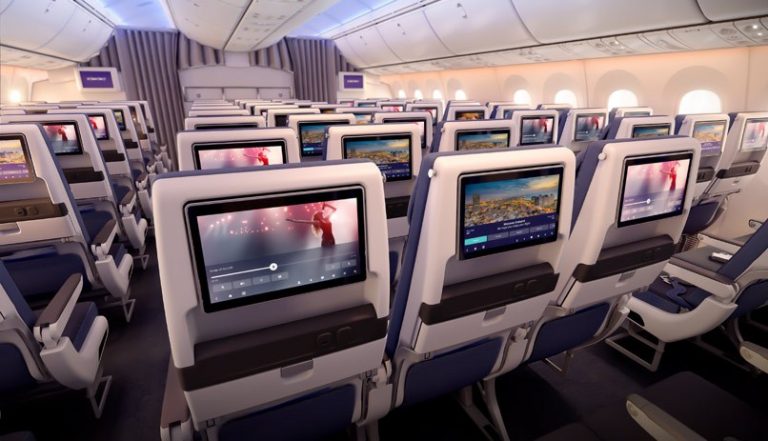 EL AL Israel Airlines has announced the acquisition of 16 new Dreamliner aircraft with an investment of over $1.25 billion. The first of 16 Boeing Dreamliner 787's will join EL AL's renewed fleet in August 2017. Starting in September, the Dreamliner will operate flights to Europe and at the end of October will be gradually integrated into EL AL's long-haul destinations in North America and the Far East.
EL AL has also launched a new Business Class, offering maximum comfort and privacy with advanced full-flat bed seats by Recaro, a world leader in aircraft seating.
Moreover, the company is  introducing a new service class, delivering passengers a premium experience. The innovations include a new advanced AVOD entertainment system by Panasonic, providing HD screens to all passengers, as well as high-speed Internet by ViaSat will be launched in 2018 on the Dreamliner aircraft fleet.
A massive investment in advanced seats and upgraded entertainment systems will reach fruition, as EL AL's new 787-9 Boeing aircraft, the first of 16 advanced aircraft, will land in Israel.​
David Maimon, President & CEO of EL AL, says: "I am proud to announce that following a year and a half of major preparations by all of us at EL AL in anticipation of the new Dreamliner's arrival, EL AL is embarking on new era. The expected arrival of the new 787 aircraft will be the peak of EL AL`s renewal momentum, creating a revolution in customer experience across all flight interfaces.
"We continue to implement EL AL's vision – to lead the aviation market in Israel and to be the first choice airline for all customers traveling to and from Israel, while providing quality and uncompromising service for the benefit of our customers."
As part of this plan, EL AL purchased 16 modern Dreamliner aircraft, taking a major step forward in passenger service and in-flight experience. These aircraft will be gradually phased-in by 2020 and replace the existing 747-400 and 767-300 fleets. The advanced aircraft are state-of-the-art, offering many operational advantages and known as highly efficient and economical in fuel consumption, utilization and maintenance. These aircraft will be joining the Company's new 737-900 aircraft, which are already operating on short-hauls to Europe, modernising  the EL AL fleet.
With these aircraft, EL AL is raising the bar in terms of service, flight comfort, as well as the upgraded product and flight experience it delivers its customers.