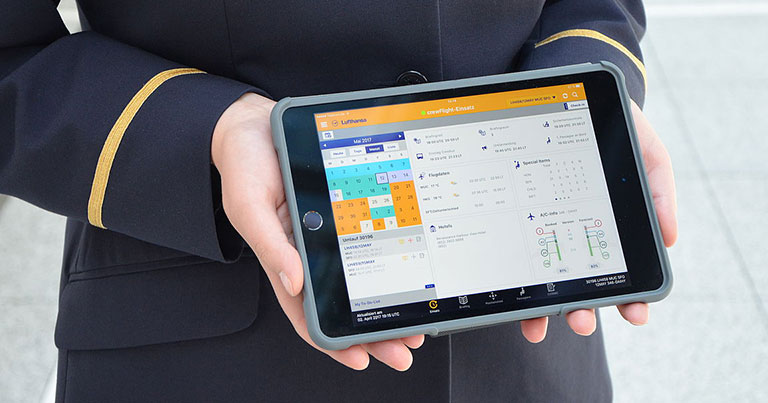 Lufthansa has announced that it will provide its 20,000 flight attendants with iPad minis. Using the "Lufthansa crewFlight" app, the cabin crew will be able to access information such as seating plans and passenger information.
The so-called Cabin Mobile Device (CMD) will be issued to the entire cabin crew over the next few weeks. The project is a major step in Lufthansa's "year of digitalisation".
Previously, Lufthansa introduced an Electronic Flight Bag, which has been in operation in the cockpit since the beginning of 2015 and is used by 4,300 pilots for flight planning and operations. Additionally, cabin crew managers previously received a tablet device, and this is now being extended to include all cabin crew as a result of the positive feedback.
The CMD will allow cabin crew members to access all the data they need to work on board, including important service manuals and service schedules, and to easily view any changes in plans. The CMD simplifies the existing process so that staff have more time to serve customers. It also improves communication with the personnel on board.
The Cabin Mobile Device project is part of a major programme of transformation called 'OPSession', which aims to further digitalise the operational areas at Lufthansa, SWISS and Austrian Airlines.