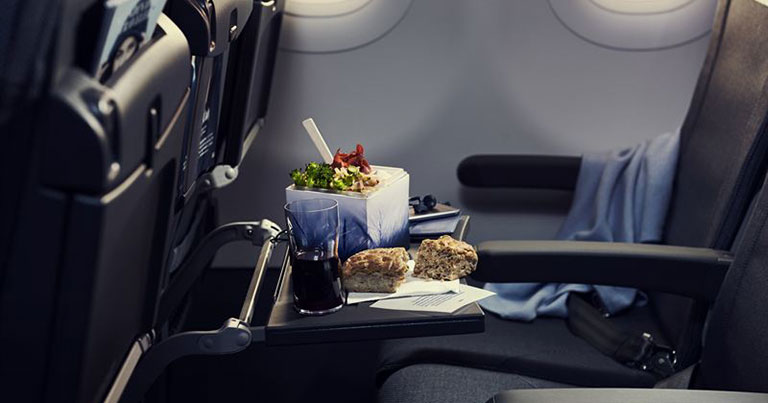 SAS has launched a new food and drinks concept on all of its domestic, Scandinavian and European flights. The concept has been developed by SAS food and drinks managers in consultation with passengers and cabin crew as part of a major update of the SAS food and drinks range that focuses on natural ingredients and local suppliers.
Stephanie Smitt Lindberg, VP Product and Development, SAS, said: "We know that food and drinks are an important part of the travel experience and we are therefore delighted to be able to launch an entirely new concept where we have dedicated tremendous attention to detail to ensure packaging, quality of food and experience itself are very much in line with the concept. We have reviewed everything from the packaging to how we serve the food to give our passengers an even better and more personal overall experience."
The new design is unique to the industry and inspired by the takeaway culture. Lunch and dinner meals come pre-packed in a cube that makes the contents easier to eat.
The menu includes Norwegian fjord salmon, Swedish lamb and Spanish veal, plus locally grown vegetables from Skags Gård farm. Accompaniments such as filled muffin will also be served along with the main meals. The food and drinks are now available onboard Scandinavian and European flights and are included in the SAS PLUS ticket price.
The new food and drinks concept is part of the SAS New Experience, which includes upgrades to all of SAS' short and medium haul aircraft with new cabins and high speed Wi-Fi.