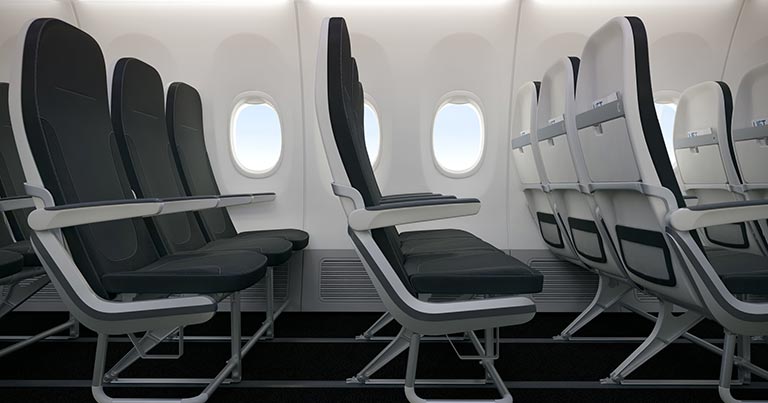 SpiceJet has awarded a seat programme to US-based seating supplier LIFT by EnCore for its first 50 Boeing 737 MAX aircraft. The carrier has selected the Tourist Class Seating, and a section of SpiceJet's current Boeing 737 Next Generation fleet will also be retrofitted with the new seats.
The passenger-centric Tourist Class Seating – a result of close collaboration between LIFT and Boeing – offers lightweight, ergonomically optimised lightweight seats that were specifically designed for the 737.
"We are going to ensure that our customers have the most comfortable seats to sit on when they fly SpiceJet. The seats that we have ordered today are the widest, with the most legroom, and the lightest seats available today," said Ajay Singh, CMD, SpiceJet.
Elijah Dobrusin, Vice President of Development & Strategy for LIFT by EnCore, added: "The SpiceJet programme award brings together two companies with very similar goals.
"We are market disruptors with the goal of optimising the passenger experience, and we look forward to providing LIFT Tourist Class Seating for SpiceJet's customers."